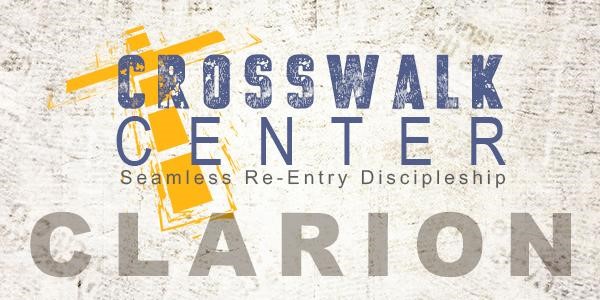 A Message from the Executive Director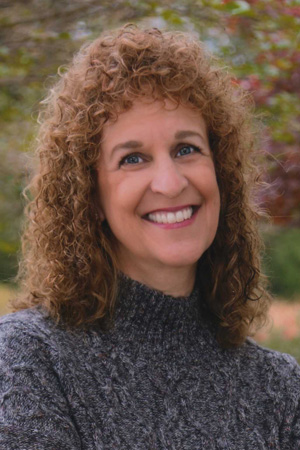 I recently spent a bright and sunny, Indian summer evening with eight of our disciples and Program Director, Charles Anderson, at one of our Discipleship Homes. We gathered around what the men call The Jesus Table, so-called because it resembles the table in Leonardo da Vinci's painting of "The Last Supper." I was there to listen and hear the men say what was true and so for them as they attempt to adjust to life outside prison walls.
It has always been of utmost importance for me to actively listen to our disciples, especially those who have recently returned home. By being intentional and focusing on what they share, I better learn who they are and where they are in their spiritual journey in re-entry discipleship. Often in informal settings such as these, things that come out of their mouths come from their hearts.
Their raw comments were revealing. Many expressed their gratefulness for second chances and their ability to live in a CrossWalk Center home. Some, not so grateful, were even complaining. But that might be expected when they've been imprisoned for decades, institutionalized. They do not know how to interact in civil society. In reality, many never had a chance to learn. Some have never held a job, so the protocols and procedures of a work environment are overwhelming. The expectations and answering to authority in a work setting are often more than they can handle. Frequently, even being accountable is an affront to their male egos and affects how they see themselves.
Yet, whether thankful or thankless, what I perceived in their voices that evening was the desire to be heard, to be valued, not de-valued, and to be seen. To not be seen for what they did that got them incarcerated in the first place but viewed as the men they are in that moment and what they hope to become.
Diane Langberg, PhD., trauma psychologist and author, wrote this:
People are sacred, created in the image of God.
Systems are not;
They are only worthy of the people in them and the people they serve.
And people are to be treated, whether one or many, the way Jesus treated people.

But despite their brokenness and often angry words, we – I, the staff, and our dedicated volunteers - choose to see them not for what they did but for who God originally intended them to be before they were formed in their mother's womb.
We launched CrossWalk Center in 2016 with these attitudes toward our disciples as primary. Now five years later, we continue to press into the call to disciple men and women from inside our prisons and out as they journey through re-entry and reintegration.
We have high aims and lofty goals for FY 2021-2022, but our Father God is a big God, creator of the cosmos, and I have faith that He will see us through whatever the outcome if we genuinely seek His will in all things and not our own. I am reminded of something my pastor, Steve Meeks, said recently: "God's work done in God's way will always see God's provision."
In Him,
Kathy
Financial Update - New Fiscal Year Began 9/1/2021
Fiscal Year 2021-2022 Fundraising Goal $1,059,000
Existing Program & Housing Costs $843,000
Program Expansion
3 New Men's Homes
1x Start-Up Cost per Home: $35,000 - Total $105,000
1 15-Passenger Van Per New Home:
$30,000 each - Total $90,000
New Program
Women's Program & Home: $244,917 Includes:
Program Staff $92,557
12 One-Year $7,300 Scholarships - Total $87,360
1x Start-Up Women's Home - $35,000
1 15-Passenger Van - $30,000
Year Three Objectives of the 5-Year Strategic Plan
Establish first Women's Re-entry Discipleship Program and Home

Will house 12 Women – Launch Goal April 2022

Establish four NEW Men's Re-entry Discipleship Homes, for a total of eight

Rosebury House to open Fall/Winter 2021-22

Re-establish and Expand Re-entry Discipleship In-Prison Program for a total of 14 cohorts

Presently in three women's prisons/two men's prisons with an opening in a third men's prison

Serve 200+ NEW Disciples through our partnership with Prison Fellowship
Recruit 30+ NEW Volunteers

Re-entry Coaches both Men and Women
Facilitators
Women's Auxiliary Founding Class of 2021

Hire 3 NEW Program Staff as ministry expands and scales

Women's Program Director
Women's House Manager
Addl., Men's Program Staff

Seek 32+ NEW Ministry Advocates and Donors
View CrossWalk Center's 2020-2021 Impact Highlights [PDF]
CrossWalk Center Launches Women's Seamless Re-entry Discipleship Program with Home to Follow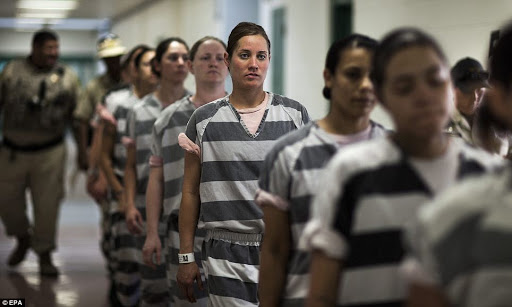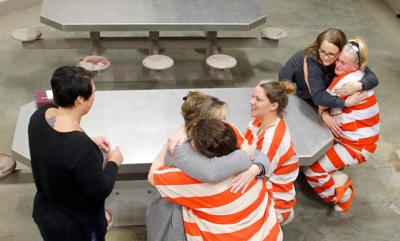 CrossWalk Center is pleased to announce the official launch of their Women's Seamless Re-entry Discipleship program. At the September 15, 2021, CrossWalk Center Board of Directors meeting, Board members voted to move forward with the development of a women's program as outlined in the organization's 5-Year Strategic Plan.
The Women's Discipleship program will focus on meeting the spiritual needs of women inside prison walls and help them continue to grow their faith as they transition through the CrossWalk program to inside our first women's discipleship home. "As of September 30, 2020, there were approximately 8,818 female inmates in 18 Texas Department of Criminal Justice prisons. The growth rate for incarcerated women in Texas continues to rise, and the need for our re-entry discipleship program has never been greater. We want to help make a difference in these women's lives that will count for eternity," said Kathy Vosburg, CrossWalk Center's executive director.
In conjunction with the Women's discipleship ministry, we will begin constructing a Women's Auxiliary to serve as the hands and feet of God the Father. The purpose of the auxiliary is to build a strong network among women who can assist with fundraising efforts and become mentors and coaches to incarcerated women and women who reside in our discipleship home. "We want all the women involved in our program to deepen their faith and experience growth and renewal," said Paula Robinson, CrossWalk's co-chair of the Women's program.
The Women's program will be officially kicked-off with a celebratory lunch at River Oaks Country Club on February 10, 2022. "We are busy organizing this event which will celebrate women. We will have a panel of female speakers who will touch upon faith, service to the Lord, and prison ministry. Tickets will go on sale soon and sponsorships will be available," said Ann Lawnin, co-chair of the Women's program. "We're also excited to announce that the money raised from the luncheon will go toward scholarships to help fund the women who will reside in our very first women-only CrossWalk Center discipleship home," added Lawnin.
Man of the Month Spotlight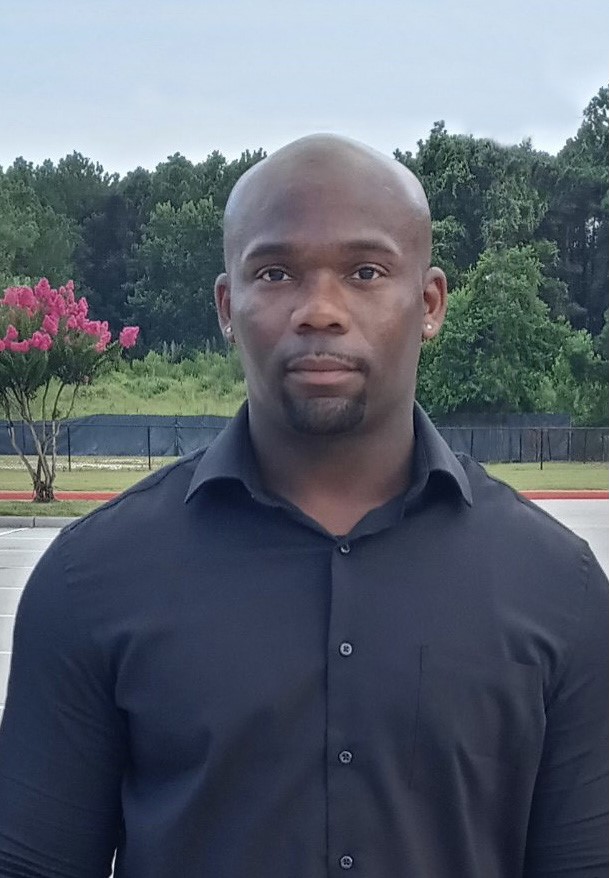 Chad McCardell grew up in Houston's projects where crime and drugs were a part of his daily life. His mother was murdered when he was only 7 and his father died when he was a teenager. McCardell was sent to live with his grandmother who was already the guardian to many of his cousins. His homelife was not ideal. He quickly learned that if he committed a crime, he would be picked up and brought to juvenile detention. "I looked forward to going to juvie. I knew I would be safe there. I'd have a warm bed to sleep in and would receive three meals a day," said McCardell.
Shortly after McCardell turned 19, he and two cousins were involved in a crime which led to him being sentenced to 22 years in prison. While serving time in the Texas Department of Criminal Justice Carol Vance Unit in Fort Bend County, he met CrossWalk Center's Pastor Charles Anderson. "Pastor Anderson would come inside the prison and preach. I looked forward to his visits because he not only brought Jesus into my life, but he didn't judge me. He saw beyond my crime when most people couldn't," stated McCardell.
McCardell was released after serving 18 years in prison. "None of my family was there when I walked out of jail. That was when I realized that I didn't owe anyone anything. I knew that if I really wanted to change my life that I could not return to the crime-ridden area where I grew up. CrossWalk Center is where I needed to be, and I thank God every day for bringing Pastor Anderson into my life," noted McCardell.
"Living in a CrossWalk home has been a blessing. It has taught me how to be responsible. I respect the house, and I respect my fellow brothers. We keep each other in check both physically and spiritually. We serve as mentors to the new guys entering the program so that makes me feel like I'm helping in a small way," said McCardell. In addition, "CrossWalk not only provided me a place to live, but they also helped me find a job. I'm working at Refined Technologies, Inc., and I love it there. My supervisor, Josh Brown, is very patient with me as this is my first real job. Before we even put a tool in our hand, we start each morning with prayer and devotion. They really care about the people who work there, and I've never had that before," added McCardell.
When McCardell isn't working, he enjoys baking. His favorite items to make are pies, especially pecan pies. He shared that the key to a delicious pie is making sure the crust is perfect. "Chad made me a Louisiana Crunch Cake, and it was delicious. It had coconut and pecans on the outside and the inside was moist and full of flavor. I could tell it was created with love," said Pastor Charles Anderson.
In a few years, McCardell would like to open his own business. He stated, "I'm confident that I have a bright future. I'm slowly learning how to not let little things bother me. I know I'm not in control. God is. My faith is in Jesus Christ, and I know that He is by my side every day. Through Him all things are possible."

James Healey is a man who is either all in or all out. Raised as a devout Catholic, he takes his religious identity seriously and lives a Christian life devoted to God the Father. Prayer, obeying the moral law, and accepting the teachings of Christ is part of his daily life.
In 1978 while living in Fairbanks, Alaska, James began ministering in state prisons. He met with incarcerated men on a one-on-one basis seven days a week for many years. James saw beyond the crimes of the men and treated them as people made in God's image. "I never want to know the crimes of the men I meet with. We're all corrupted with sin, and we are all in need of healing. Each deserves forgiveness, love, and grace; but most importantly, the opportunity to restore their relationship with God," said Healey.
After moving to Houston, James became a missionary at a local Methodist Church. This led him to become a volunteer with a local prison ministry which brought him back inside of prisons to engage incarcerated men to become followers of Christ. Unfortunately, the COVID pandemic struck, and James was locked out of the prison system. This is when he met Pastor Charles Anderson of CrossWalk Center and realized he could use his experience to mentor the returning citizens of CrossWalk.
James currently serves as the Coach to the men who live in one of CrossWalk's discipleship homes. Every Wednesday evening, he joins the men for weekly Bible Study followed by counseling/coaching sessions. "I want to introduce the men to the Lord in a way they can easily understand. I want to build a strong foundation because eternity is a long time. I encourage them to read scripture and be pro-active with their faith," noted Healey.
Healey's years of prison ministry has taught him that hope is not a strategy but hope in Jesus Christ is THE only strategy in life. He encourages others to help a fellow man open his heart to the spirit of God the Father by becoming a CrossWalk Center Coach.
With reflection in his eyes and sincerity in his tone, Healey's parting comments were "Be the change. Help with healing. Become a disciple of Our Lord Jesus Christ."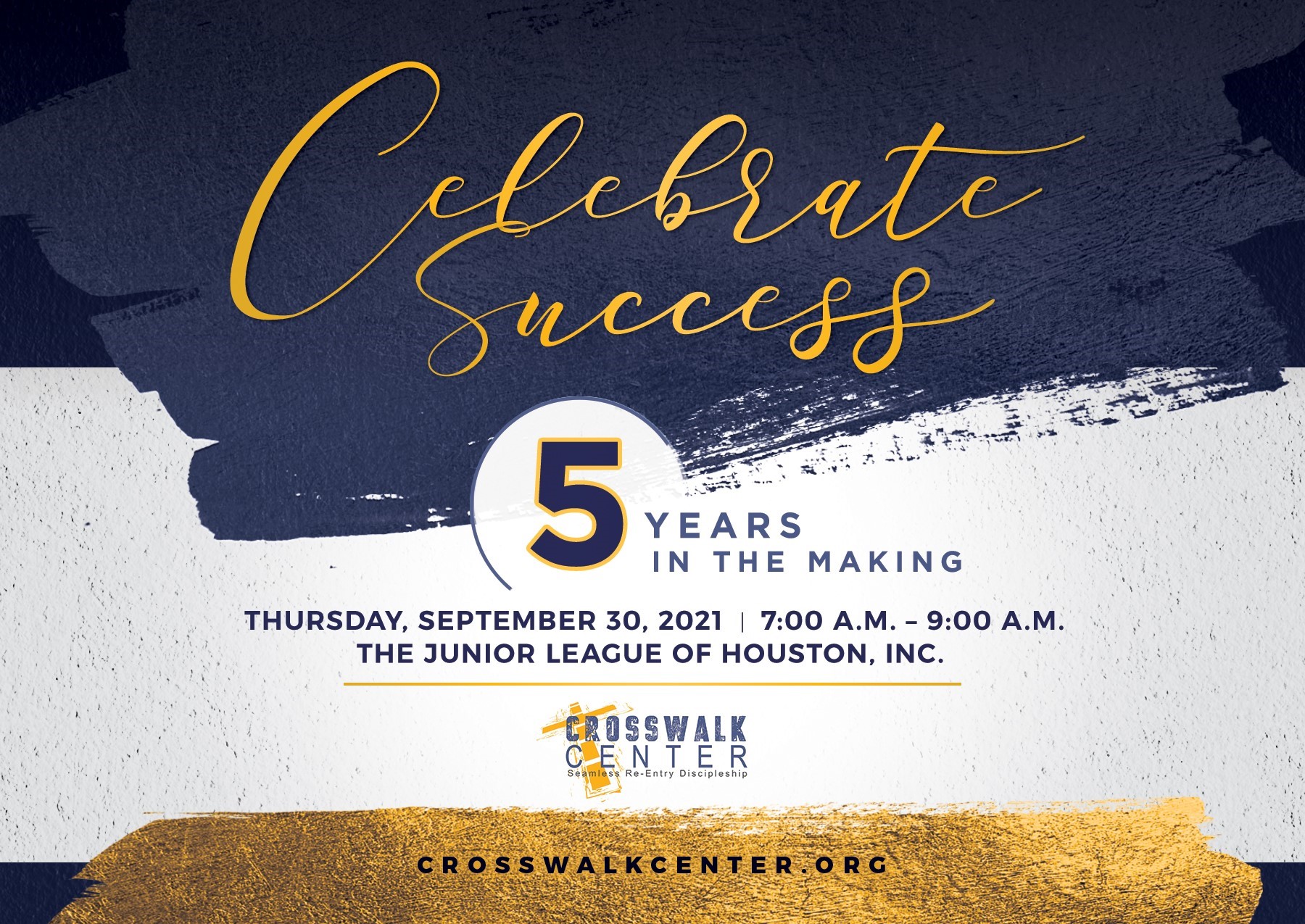 We would like to thank those who attended our Fall Breakfast at the Houston Junior League on September 30th. Doug Stringer, Founder of Somebody Cares, gave an inspirational presentation that motivated us all.
If you were not able to attend, but would like to help CrossWalk Center expand their program, please use the donate button below.
Special thanks to Sara and Fred Robertson for hosting the event.
To view pictures from the breakfast, click here. To view the video of the event, click here.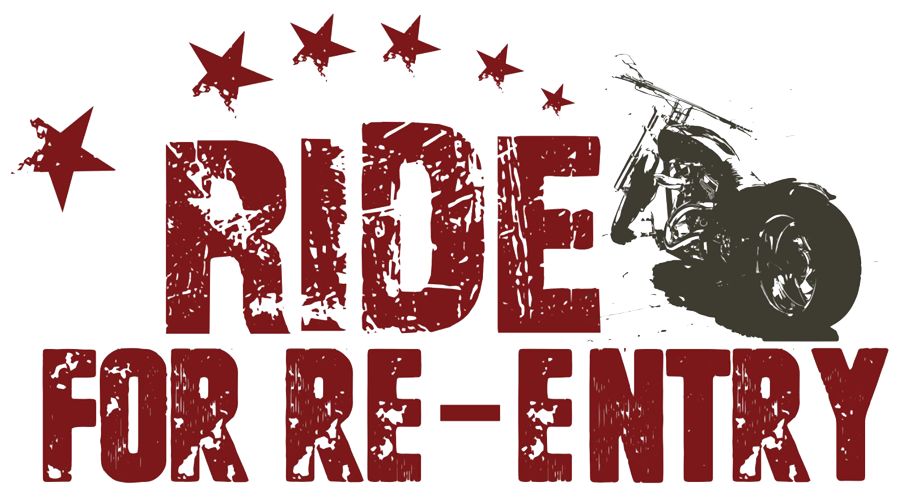 We had a beautiful morning for Ride for Re-Entry on October 23rd. More than 30 motorcycle riders participated in the inaugural event which began at Mancuso Harley-Davidson Crossroads with a blessing of the bikes. The 2-hour ride ended at Scotty's Saloon in Richmond with an After-Party consisting of a bbq lunch, live band, and raffle prizes.
A huge thanks to Steve Koinm and members of the Mancuso Crossroads H.O.G.S. Chapter for serving as ride captains for the event. We could not have pulled off the event without your guidance and leadership!
To view photos from the event, click here.
What's Happening At CrossWalk Center
CrossWalk Set To Open 5th Men's Discipleship Home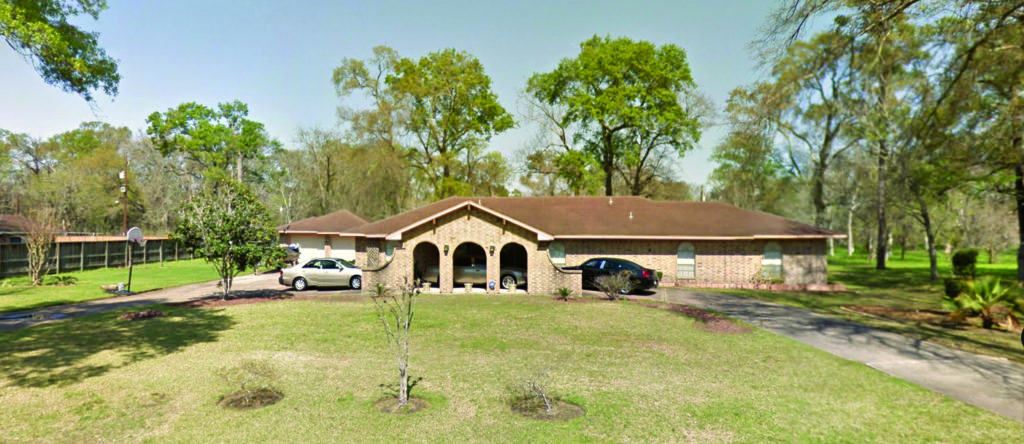 CrossWalk Center is pleased to announce the expansion of their Seamless Re-entry Discipleship program with the addition of a 5th men's transitional home. "The home is undergoing a small remodel to fit our needs and will be able to house up to 15 men," stated Kathy Vosburg, CrossWalk's executive director. This brings the total number of men that can be housed in CrossWalk Center homes up to almost 75 annually.
Coaches & Facilitators Needed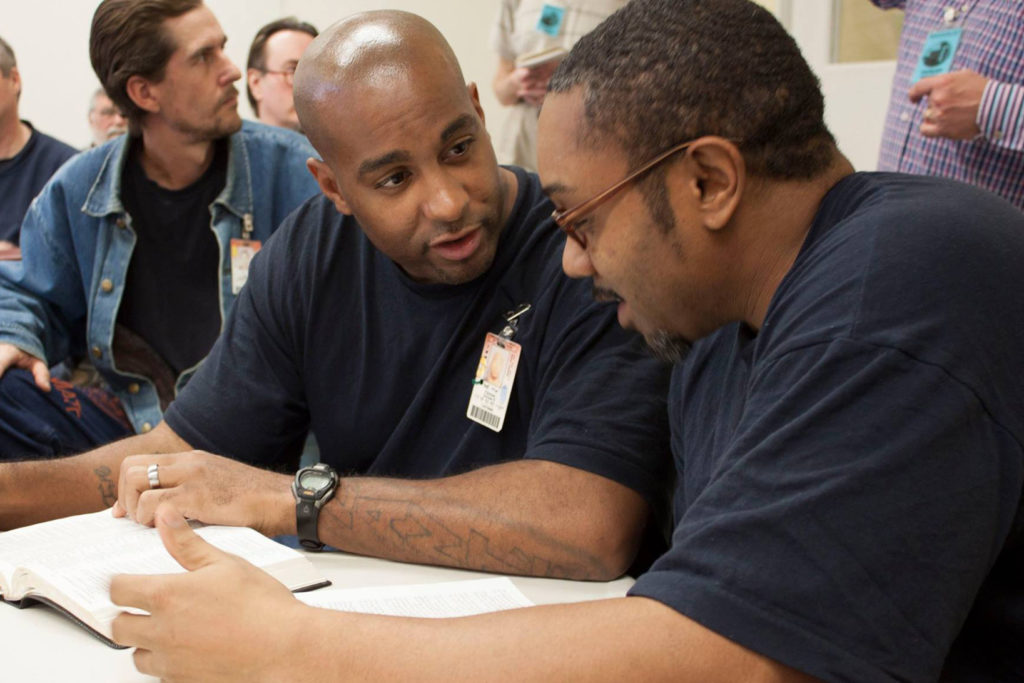 Do you feel called to help a brother or sister in need? We are looking for committed Christians to serve as Coaches to our returning citizens. If you can spare one hour a week to listen and guide a newly released man on his journey in freedom, please let us know.
We are also in need of a Facilitator to teach our 40-week character development program, Startin' Out, inside the TDCJ Clemens Unit in Brazoria County.
To view our Coaching brochure, click here. To become a volunteer, please contact Kiwanya Tende.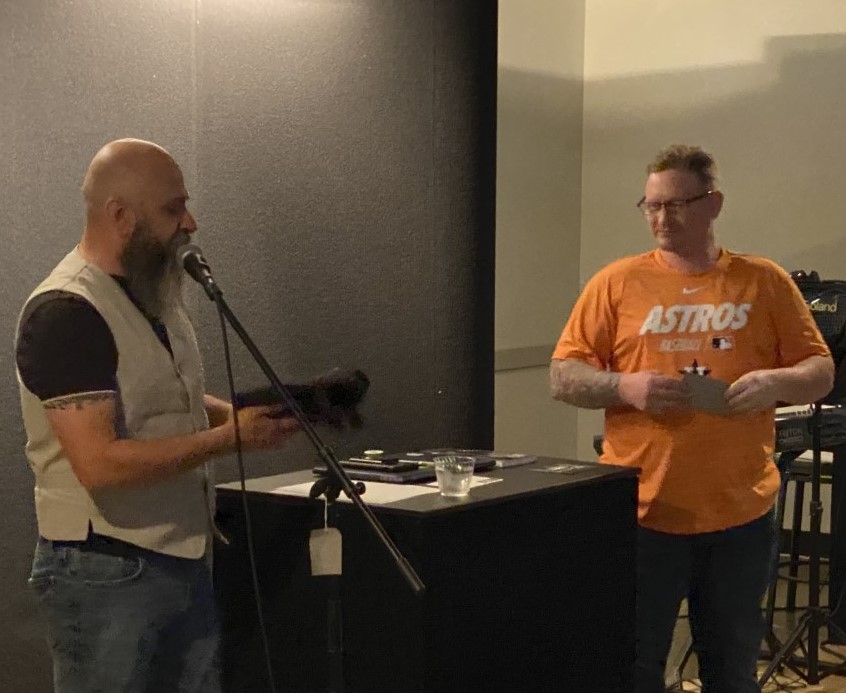 On Sunday, October 17th, Our House Downtown recognized Chris Crowder, a CrossWalk Center disciple and alumni, for his faithful service. Since Our House began church service at CrossWalk Center several months ago, Chris has picked up and driven the men of CrossWalk to Sunday service every week. "It's been a labor of love for Chris. We are so very greatful for his service and committment to helping his fellow brothers. Chris is a true disciple in every sense of the word," said Pastor Paul Boggs.
Redemptive Justice Center Grand Opening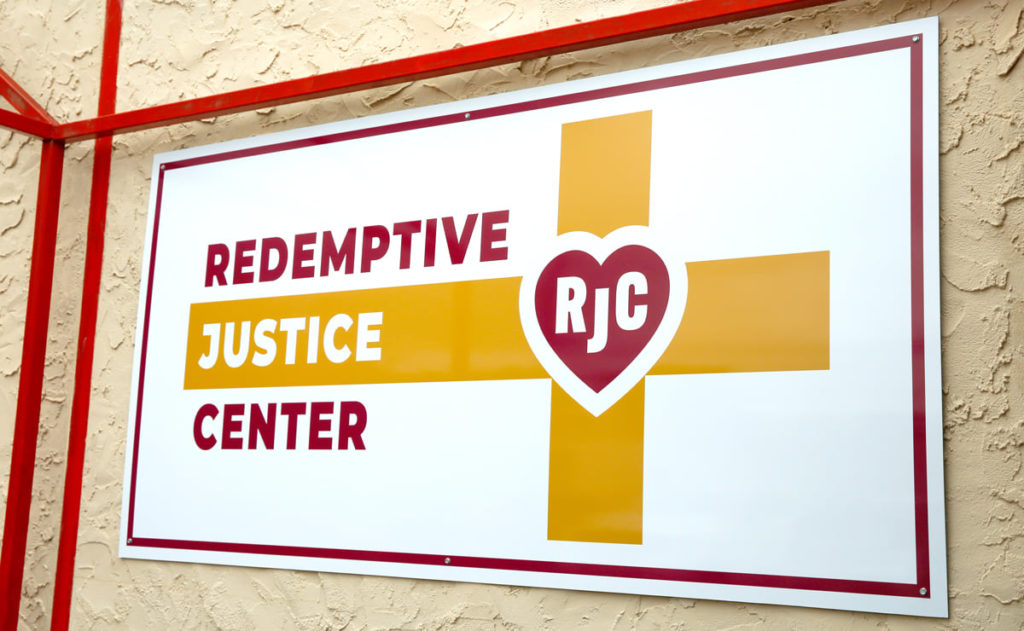 CrossWalk Center has a new landlord. Pastor Joey Gentempo, founder of His Father's Heart Ministries, purchased the building CrossWalk calls home. Pastor Gentempo has launched a Redemptive Justice Center (RJC) on the bottom floor of the building. The RJC houses specialized ministry services to meet the needs of Houston's brokenhearted communities including those of ex-offenders, children exiting the foster care system, human-trafficking survivors, first responders and anyone suffering from past or present trauma.
Become a Friend of CrossWalk
We are inviting you to invest yourself through the resources that God has given you - your energy, your prayers, and your money - in this work to which God has called us.
By joining our Monthly Giving Program, your gift will allow us to take a planned, long-term approach to grow our Seamless Re-Entry Discipleship from the inside out.
Recurring, monthly giving means low administration costs with more of your gift going to where it is needed most...to our returning citizens. We will be able to grow CrossWalk Center's re-entry discipleship ministry, expand our reach, and widen our impact.
The successful re-entry journey begins here!
Thank you for supporting our efforts and helping make a difference.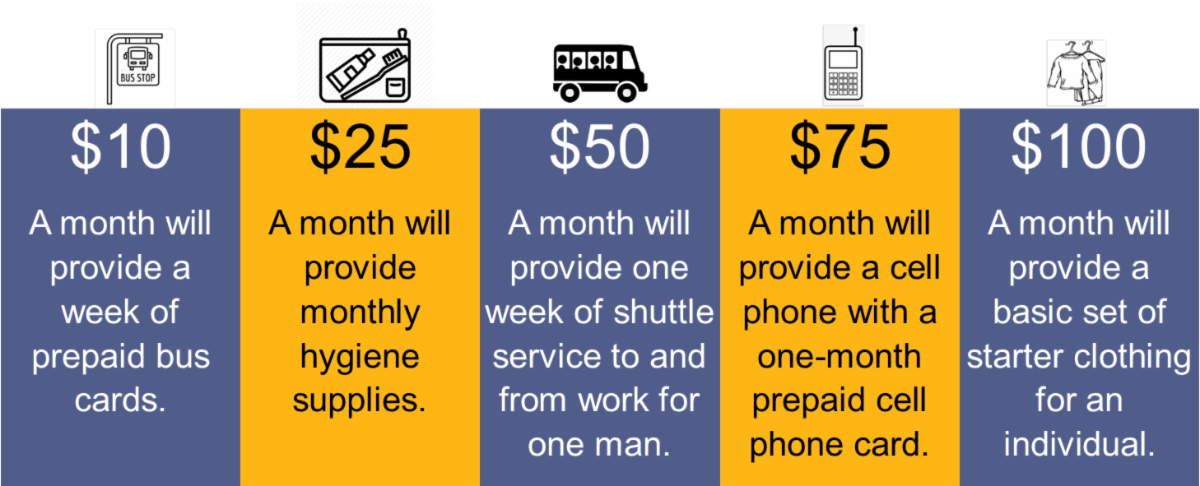 Intercessory Prayer Requests
God has established His kingdom on earth in such a way that we must ask for help. We ask the Lord for help, and now we're asking you for help. Our men need your prayers, especially as they experience re-entry into society during this ongoing pandemic. Please pray for God to grant our men confidence, peace, security, wisdom, and strength as they journey in freedom. Please keep the men of CrossWalk in your prayers.
Jarriat Bohle
Joseph Bowers
John Callaway
Michael Conchola
Van Cox
Leonard Demmings
Christopher Dixon
Vance Edwards
Derrick Escobedo
Alfredo Garcia
Jaime Gloria
Anthony Gueno
Travis Hayden
Lynn Holland
Octeven Jeffrey
Arvin Jones
Angelo Jones
Kendall Lee
James Luce
Quentin Mahoney
Wyman Major
Fabian Marin
Victor Martinez
Ernesto Mata
Chad McCardell
Richard Parrish
Edward Randle
Mario Rogers
Daniel Shaw
Carl Sutherland
William Thayer
Angel Vasquez
Luis Vela
Cody Wallace
Jerry White
James Whitehead, Jr.
Nathaniel Wilks
Your Generous Giving Impacts Lives. CrossWalk Center re-entry programs and services, and the generosity of faithful givers like you provide returning citizens a second chance, increases public safety, reduces taxpayer costs, and prevent individuals from returning to a life in prison. Learn more.
"Blessed are the pure in heart,
for they shall see God."
- The Beatitudes
CrossWalk Center, Inc., is a tax exempt 501(c)(3) charitable organization.