Volunteer Prerequisites and Training
All volunteers shall complete CrossWalk Center's Volunteer Application. Once the application is completed it will be processed by our staff, references will be checked, and background checks completed. Administrative and Special Event Volunteers may be subject to more training and/or onsite interviews with CrossWalk Center staff.
Given the partnership CrossWalk Center has with the Texas Department of Criminal Justice there are very specific, mandated trainings volunteers must undergo before participating as a Steppin' Out Facilitator and Re-entry Coach. Volunteers interested in either opportunity must complete one-half day TDCJ training good for two years. These trainings are offered at various locations and times.
Re-entry Coach Training is about becoming equipped - acquiring the skills and knowledge to encourage and assist an individual as they prepare mentally, emotionally and spiritually to re-enter society. Volunteers are required to attend a virtual CWC coach training workshop.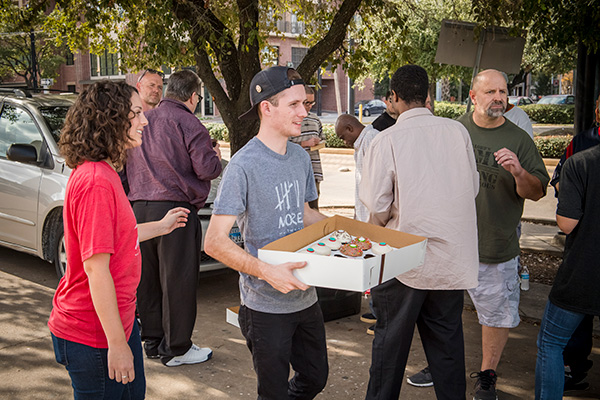 This is my commandment: Love each other in the same way I have loved you. There is no greater love than to lay down one's life for one's friends. You are my friends if you do what I command. This is my command: Love each other.
- John 15:12-14 & 17 (NLT)