CrossWalk Center is guided by a 100% volunteer Board of Directors and Board of Advisors, and compensated Staff.
Stephen Foster, Chairman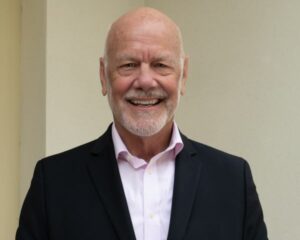 Stephen Foster has worked in the oil & gas industry for over 35 years. He has taught Sunday school for children and young teens for almost 30 years. When he lived in Louisiana, he coordinated an inner-city ministry for children living in the B.W. Cooper housing project located in New Orleans for 10 years until he moved to Texas. He coached his children's sports teams from ages 6 to 14 for many years. He recently began volunteering at Love Fosters Hope to start mentoring young teens in foster care. He is on the board for Psalm 68five Ministry whose mission is to help change the trajectory of fatherless kids by providing opportunities to go to Christian Summer camps where they learn to understand and accept the special relationship promised to them by God the Father (Psalm 68:5). He has been involved in prison ministry for the last 3 years, including Kairos, Jubilee, & mentoring. It was while he was mentoring ex-inmates upon their release that he realized how difficult it was for them to become a productive member of society and not go back to prison. It was his realization of the lack of adequate ministries & resources for this purpose that led him to CrossWalk Center.
Steve and his wife, Sharon, live in The Woodlands, Texas, and have four grown children and three grandchildren. They attend Faith Bible Church in The Woodlands.
Fred Robertson, Vice Chair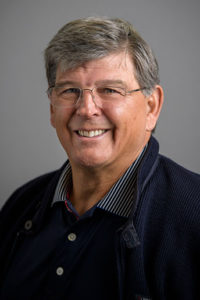 Robertson received a Bachelor of Science from Cornell University in 1972 and a MBA from the College of William and Mary in 1974. He has thirty years of experience overseeing institutional and retail investment management including roles as Senior Portfolio Manager, Chief Investment Officer and President. Fred currently serves on the Boards of Allegiance Bank Texas, Texas Presbyterian Foundation, Main Street Ministries, Texas Theological Foundation, Camp Blessing, and on the investment committee of The Greater Houston Community Foundation.
Fred is a member of First Presbyterian Church where he has served as an elder and as the chairman of several committees and ministry teams. He and his wife, Sara, have two grown children.
Graham Horton, Secretary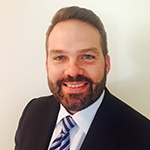 Horton earned a Bachelor of Business Administration in Finance from Texas A&M University in 2002, and a MBA from the Acton School of Business in 2014. In 2011, Graham was the youngest recipient to be awarded the prestigious NAIOP Broker of the Year Award, which honors individual production, community service, professionalism, and leadership in Houston and the Commercial Real Estate industry. He currently works at CBRE where he is a Senior Vice President in their Houston office. He also serves on the development board of Houston Pregnancy Help Centers and was a founding board member at Ananias House, which helped establish the original charter that led to mission trips to Syria and Turkey to help equip and serve the local persecuted church. Graham is a member of City Church, a new urban church plant in downtown Houston. He and his wife, Lindsay, have four children.
Tom Reiser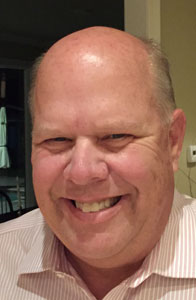 Thomas A. Reiser was born a Texan but grew-up on Tom's River in New Jersey. He was a fan of sailboats as a young boy and later raced sailboats all over the East Coast and Gulf of Mexico. In 1979, he and his wife, Camille, moved from Connecticut back to his home state of Texas. They spend half their time on boats in Texas and Sarasota, FL.
Reiser serves as the Chairman of Upstream Brokers, a boutique insurance agency that provides property and casualty insurance coverage to customers throughout the U.S., which belongs to Acrisure LLC. He is also Managing Partner of Fenchurch Oil & Gas, LLP and Chairman of Fenchurch Properties, a real estate company.
A 1973 graduate of William & Mary, Reiser has had an exciting career in insurance. It has allowed him the freedom to pursue his dreams, such as running for Congress in 2002. He also began visiting those in prison as he felt he was instructed to do so by the Word of the Lord. He has a strong desire to help returning citizens succeed in life and not return to jail.
"I'm trying to catch up with my dear friend Fred Robertson. I have time on my hands so I can use that time to be a disciple for CrossWalk Center. I rely on God the Father to show me the way so I can make a difference," said Reiser.
Bryant Miller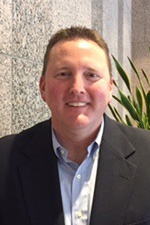 Bryant Miller holds a Bachelor of Arts in finance from Stephen F. Austin University in Nacogdoches, Texas. He possesses diverse sales and management experience, including augmenting staff and providing turnkey solutions in talent acquisition and human capital for corporations.
He is the president and CEO of Integrus Human Capital Solutions, a business venture he co-founded in 2012. A Houston-based company, Integrus Human Capital Solutions works with top-tier businesses throughout Texas, Louisiana, and Oklahoma to place finance and accounting professionals. These clerical and administrative resources include HR, legal support personnel, information technology professionals, and engineers.
A member of the Operations and Employment Committee for CrossWalk Center, Bryant helps the organization identify and recruit businesses to become felony-friendly employers. He also is a member of the Re-entry Discipleship and TDJC Programs Committee, assisting the nonprofit in strengthening its relationships with churches and prison chaplains.
He and his wife, Denise, live in Katy and have four children: Ashley, Travis, Jacob, and Andrew. They attend Community Faith Church in Cypress/Hockley.
Ann Lawnin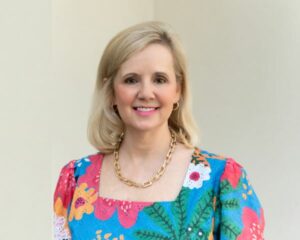 Ann and her husband, Jim, have been married for 39 years, and they have 3 grown children, 2 wonderful daughters-in-law, and 2 "almost perfect" grandsons.  Ann was blessed to be a stay-at-home mom while her children were growing up. She was also devoted to serving in the community. Ann was very involved in PTA and fundraising for the schools her children attended. She also served on the community soccer and swim team boards of directors. As her children moved into competitive sports, Ann served as the club administrator, the club fundraising chair and then as the club Tournament Director for one of the largest collegiate soccer showcase tournaments in the country. In addition, Ann enjoyed many years of community service in a wide range of areas with the Junior League. Ann and Jim were members of The Woodlands United Methodist Church for many years where Ann served in leadership in women's ministry and in missions. She led the Prison Fellowship Angel Tree program at TWUMC and then took on the role of the Greater Houston Area Angel Tree Coordinator training and recruiting churches from all over the area to serve. Angel Tree inspired Ann to start serving as a Prison Fellowship Ministry volunteer in the Texas Department of Criminal Justice. When Jubilee Prison Ministry was founded in 2015, Ann served on the Jubilee Board of Directors. She has been a leader for both inside and outside teams during Jubilee Weekends and continues to enjoy being a Jubilee volunteer. It is through serving in prison ministry and as a mentor to women coming out of the system, that Ann understands the needs and has a passion to serve those coming out of incarceration. Ann and Jim recently moved from The Woodlands to Houston to be closer to their children and grandchildren, and they are now members at The Story Church Houston.
Jason Hofseth
Jason grew up in Alaska but migrated south to become a Texas Aggie. During his studies, he married his sweetheart, and made Rachel his wife. He then graduated from Texas A&M with a degree in Chemical Engineering. Jason ended up working for multiple refineries in south Texas early in his career. It was during this time that Jason met and Cody Nath. Over several years Cody kept in touch with Jason, and continued to pursue Jason as an employee for Refined Technologies, Inc.
Jason started working for RTI in 2009 and has held positions in Business Development, Operations, and most recently as Executive Vice President of Mechanical. It is in this role where Jason has had the experience and pleasure to work directly with some of the CrossWalk Center's men.
Jason has been married to his wife Rachel since 2004. Together they have three daughters Addisyn (15), Emree (13), and Quinn (10). All three of their daughters are excellent gymnasts. Rachel and Jason enjoy following them the girls all over the country as they compete nationally.
The Hofseth family has called Church Project, The Woodlands, a "Church of House Churches" their church home and Christian family since January of 2010.
Chris Carter
Chris Carter joined the CrossWalk Center Board of Directors on May 12, 2023.  He has chosen to serve both on the Governance and Development & Fundraising Committees, but did say, "I will happily help in any capacity you need me to, just ask."
Carter has spent nearly two decades working in leadership roles throughout the oil and gas industry. Most recently, Carter has been serving as President and Chief Operating Officer of TruRoc Resources, and its subsidiary Fletcher Petroleum, whose primary business is finding and developing oil and gas assets across the Gulf Coast region of South Texas.
Carter attended both Texas A&M University and the University of St. Thomas.  He holds a B.B.A in Finance, and an MBA, in International Business and Finance.
He and his wife Kandice are blessed with two wonderful children. When not working, he spends his time with Kandice, Keegan and Irelyn enjoying family time at their lake house on Lake Conroe. Chris is a member of First Presbyterian Church; however, since COVID, the Carter family together with numerous other families have started a home church network that is flourishing.
Dona Cornell
Dona Hamilton Cornell became vice chancellor for legal affairs and general counsel for the University of Houston System and vice president for legal affairs and general counsel for the University of Houston in 2002. In these roles, she is responsible for legal services in all areas including contracts and conveyances, employment law, constitutional law, real estate, construction, intellectual property, federal research, tax, gift matters, athletics, governance, open government issues, and other matters applicable to higher education law including Title IX. She also has served as an adjunct professor at the University of Houston. Prior to her appointment, she served as deputy chief of the General Litigation Division for the Texas Attorney General's office, was a partner in an Austin-based law firm, and was also an Assistant Attorney General from 1987-1992.
Cornell earned her undergraduate and law degrees from The University of Texas at Austin. Prior to receiving her law degree, she served as a committee clerk and legislative aide in the Texas Legislature.
Dona Cornell has been married to Terence (TJ) Cornell for 16 years. They have five children, eleven grandchildren(!), and one more on the way. When not working, she spends time with the little ones and cooks up a storm for her large group. She says she always has room for one more. Her church home has been New Hope in Pearland where TJ and Dona lived for many years although now they are in Houston. She tells me that Crosswalk seems to fit her commitment to helping others who have not always had a gentle ride.
Vance Drum, Pastor - TDCJ Chaplaincy (Retired)
Joyce P. Williams - TDCJ Re-entry Division (Retired)

Rickie Bradshaw, Pastor - KSBJ, Director of Prayer Initiatives|
Cody Nath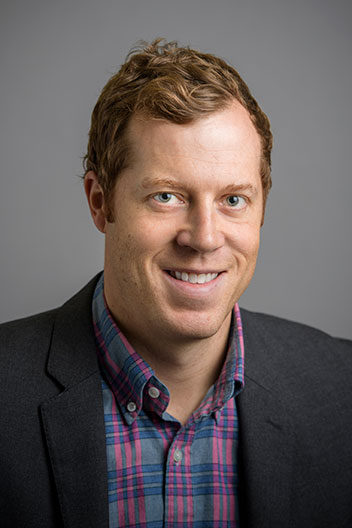 Nath graduated from University of Kentucky with a Chemical Engineering degree in 2003 and has an MBA from the University of Texas at Austin. He has worked in the Downstream Oil & Gas industry since graduation, currently helping to lead both Refined Technologies, Inc., and Southern Brush Pipeline Services as Sr.VP and President respectively. He serves on the Advisory Board of the National Christian Foundation, served on the strategic planning committee of First Presbyterian Church as well as the young adult community at FPC.
Cody and his family recently moved to The Woodlands and attend WoodsEdge Community Church, The Woodlands. He and his wife, Christine, have two children.
Jim Stern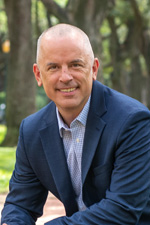 God began training Jim in personal disciple-making through two men just after he came to faith in 1996. Because of the impact of these two men, David Glenn and Mark Collins, Jim has sought to invest in people one person, one step, one issue at a time. Along the way God sent Jim to seminary and to pastoring.
He is the founder of TREXO, a ministry dedicated to training disciples to multiply disciples, and is the former pastor of CORE Church -Houston. He has been married to Brooke since 2001 and they have two beautiful children, Collin, and Claire.