Board of Directors & Executive Staff
CrossWalk Center is guided by a 100% volunteer Board of Directors and Board of Advisors, and compensated Executive Staff.
Cody Nath, Chairman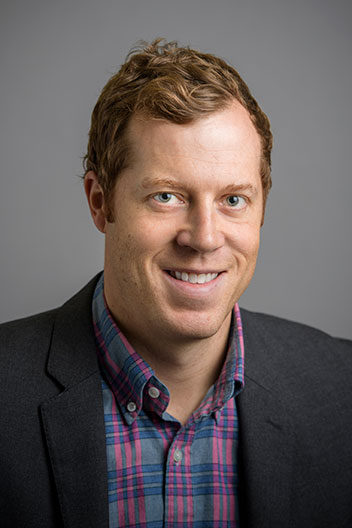 Nath graduated from University of Kentucky with a Chemical Engineering degree in 2003 and has an MBA from the University of Texas at Austin. He has worked in the Downstream Oil & Gas industry since graduation, currently helping to lead both Refined Technologies, Inc., and Southern Brush Pipeline Services as Sr.VP and President respectively. He serves on the Advisory Board of the National Christian Foundation, served on the strategic planning committee of First Presbyterian Church as well as the young adult community at FPC.
Cody and his family recently moved to The Woodlands and attend WoodsEdge Community Church, The Woodlands. He and his wife, Christine, have two children.
Graham Horton, Secretary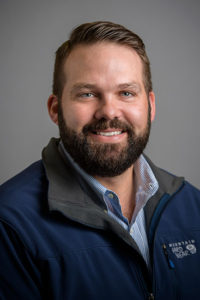 Horton earned a Bachelor of Business Administration in Finance from Texas A&M University in 2002, and a MBA from Acton School of Business in 2014. In 2011, Graham was the youngest recipient to be awarded the prestigious NAIOP Broker of the Year, which honors individual production, community service, professionalism, and leadership in Houston and the Commercial Real Estate industry. Graham has completed in excess of 350 commercial real estate transactions globally with an aggregate value in excess of $890,000,000. He currently serves on the development board of Houston Pregnancy Help Centers, was a founding board member at Ananias House, which helped establish the original charter and led to mission trips to Syria and Turkey. As recent as 2016 he's been an actively involved member of the Human Trafficking Focus Group at the Center for Houston's Future.
Graham is a charter member of City Church, a new urban church plant directly serving the needs of the inner city. He and his wife, Lindsay, have four children.
Fred Robertson, Chair Emeritus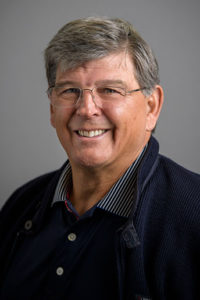 Robertson received a Bachelor of Science from Cornell University in 1972 and a MBA from the College of William and Mary in 1974. He has thirty years of experience overseeing institutional and retail investment management including roles as Senior Portfolio Manager, Chief Investment Officer and President. Fred currently serves on the Boards of Allegiance Bank Texas, Texas Presbyterian Foundation, Main Street Ministries, Texas Theological Foundation, Camp Blessing, and on the investment committee of The Greater Houston Community Foundation.
Fred is a member of First Presbyterian Church where he has served as an elder and as the chairman of several committees and ministry teams. He and his wife, Sara, have two grown children.
Joseph Gentempo, Founder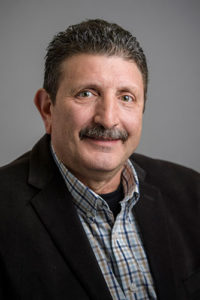 Gentempo is an ordained minister through The Assemblies of God International Fellowship and Board Certified Restorative Therapist through Faith Based Counselors Training Institute. He serves as President & Executive Director of His Father's Heart Ministries, 501c3 serving marginalized communities in the greater Houston region, specifically ex-offenders and their families. Prior to HFHM, Joey served as Program Director for the Inner Change Freedom Initiative Program in the Carol Vance Unit, Richmond, Texas. In addition, he worked eight years as a civilian jailer for the Harris County Sheriff's Department, and was a missionary in northwestern England.
Joey serves as pastor for the Church at His Father's Heart Ministries. He and his wife, Denise, have three grown children.
Steven Foster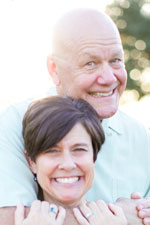 Stephen Foster has worked in the oil & gas industry for over 35 years. He has taught Sunday school for children and young teens for almost 30 years. When he lived in Louisiana, he coordinated an inner-city ministry for children living in the B.W. Cooper housing project located in New Orleans for 10 years until he moved to Texas. He coached his children's sports teams from ages 6 to 14 for many years. He recently began volunteering at Love Fosters Hope to start mentoring young teens in foster care. He is on the board for Psalm 68five Ministry whose mission is to help change the trajectory of fatherless kids by providing opportunities to go to Christian Summer camps where they learn to understand and accept the special relationship promised to them by God the Father (Psalm 68:5). He has been involved in prison ministry for the last 3 years, including Kairos, Jubilee, & mentoring. It was while he was mentoring ex-inmates upon their release that he realized how difficult it was for them to become a productive member of society and not go back to prison. It was his realization of the lack of adequate ministries & resources for this purpose that led him to CrossWalk Center.
Steve and his wife, Sharon, live in The Woodlands, Texas, and have four grown children and three grandchildren. They attend Faith Bible Church in The Woodlands.
Jim Austin
Kathy Vosburg, Founding Executive Director/President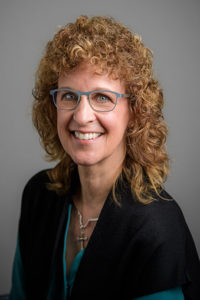 Vosburg received a Bachelor of Science from Arkansas State University in 1979, an Associates from the Art Institute of Houston and MBA CE Executive hours in Strategic Marketing from Rice University. Kathy has thirty years of experience overseeing marketing and communication teams in the profit and non-profit sectors, as well as driving the startup of several for profit service companies. Through private business Kathy has hired and mentored ex-offenders, as well as privately provided long-term housing and education.
She serves on the Board of Directors for His Father's Heart Ministries, and was a founding Board Member for the Organic Horticulture Benefits Alliance, and the Women's Sport Fishing Foundation. She is also an alumni of Mission Houston: Faith Walking, completed Ministry Team Training at Calvary Community Church, and has served in the mission field in Mexico and the Dominican Republic. She is bilingual English and Spanish.
Kathy attends Calvary Community Church, Copperfield, where she has served on the Youth Ministry Council, has co-lead high school Encounters, and has traveled abroad on mission trips with the youth. She and her husband, Dennis Miller, have four daughters.
Charles Anderson, Housing Director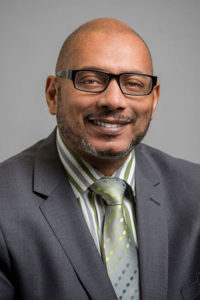 Pastor Charles Anderson is a native of Alexandria, Louisiana.   During his service in the U. S. Army at Fort Polk in Leesville, Louisiana, he answered the call to preach at the age of twenty-three.  In 1990, Pastor Anderson was licensed and ordained to preach the Gospel at Greater New Hope Baptist Church in Alexandria, Louisiana, under the leadership of Senior Pastor Reverend Simm James.
Charles studied Human Behavior at Leal College and Graduate School, St. Ann, Missouri. Over the years he has pastored and lead several congregations: New Life Church, World Conquerors Baptist Church, and Good News Baptist Church all in the 'Show Me State' of Missouri.
Pastor Anderson served 10 years in the U. S. Army. He was honorably discharged in 1992 and went on to pursue a career in corrections.  With over 15 years' experience working in corrections in Illinois, Missouri, and Texas, Charles developed a heart and compassion for the literal and figurative captives inside the prison walls. In recent years, he has committed himself to teaching weekly Transformation Bible Study Classes inside Texas Department of Criminal Justice.  From this experience Charles launched The Urban Ministry Institute -Houston and implemented TUMI classes inside TDCJ for the modern day Onesiumus's of our time, the runaway slave that the Apostle Paul speaks of in the Book of Philemon.
Charles is especially committed to the lives of those behind bars and their families, so that they may come to understand they've been bought for a price, their lives are not their own, and they are here to accomplish His work – for God's Kingdom purposes.  His obedient servant-hood to those still incarcerated, is that these people have eternal value, the can proclaim the Gospel in Word and deed if disciple and taught, equipping them to be "useful" in serving God through serving others.
Pastor Anderson carries a deep and profound conviction that his life is meant to be laid down fully in order to lead, shepherd, disciple and equip the saints to do battle, taking territory from Satan, in this broken world.  To do so, God has prepared Charles throughout his life, for such a time as this.
Andreina Garay, Executive Assistant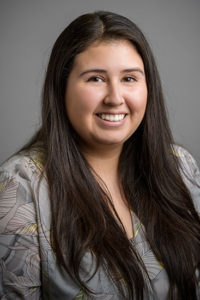 Garay graduated from the University of Houston in 2014, earning two Bachelor's degrees in Communications/Media Production and English Literature. Andreina brings a broad knowledge base to the CrossWalk Center through research, creative, business and news writing; copyediting, CMS/HTML, pre-production, photography and an all around aptitude for technology.
She has served in the nonprofit arena for the Washington Poison Center, Seattle, Washington as an administrative assistant, and in education at the University of Houston as both communications assistant and customer service representative.
Like most all Millennials she is highly proficient with most all social media outlets, engagement platforms and survey tools as they relate to communications and marketing.
Andreina is bilingual in both English and Spanish.
Joyce P. Williams
Larry Gelbaugh
Rickie Bradshaw
Roberto Gonzalez