Steppin' Out Facilitators
Prison Unit Facilitators lead "Steppin' Out" CrossWalk Center's 40 Weeks or less Character & Discipleship Pre-Release Journey inside Texas Department of Criminal Justice. Facilitators are provided curriculum by CrossWalk Center and must be able to commit to be present throughout the 40-week curriculum. Volunteers will serve inside one of the TDCJ Region 3 Units. Qualities of a facilitator/teacher include volunteers who:
Possess a teaching spirit
Burn to see lives transformed
Desire to give back what they've graciously been given
Know what it is like to walk in someone else's shoes
Serve through the gift of time
*To facilitate and teach under the CrossWalk Center 'banner' as a Steppin' Out Facilitator requires the purchase of a set of curriculum books, BEFORE we are able to assign you as a CWC Volunteer at a TDCJ prison or state jail unit.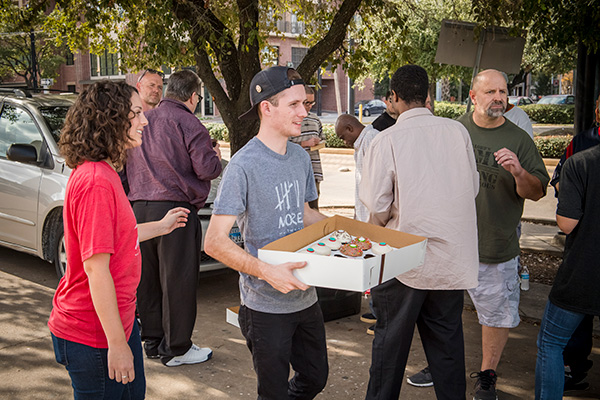 This is my commandment: Love each other in the same way I have loved you. There is no greater love than to lay down one's life for one's friends. You are my friends if you do what I command. This is my command: Love each other.
- John 15:12-14 & 17 (NLT)