It may sound cliché, but it does take a village, an entire community of collaborators, coming together for the sole, unified purpose of positively impacting citizens journeying from prison to community re-entry. No one entity is able to do it all, each fills a unique and special role. Keeping that in mind, and to give clarity on the various Volunteer opportunities through CrossWalk Center and Texas Department of Criminal Justice, please read if you would like to serve as a Volunteer, Mentor or Coach to returning citizens inside and outside the prison walls.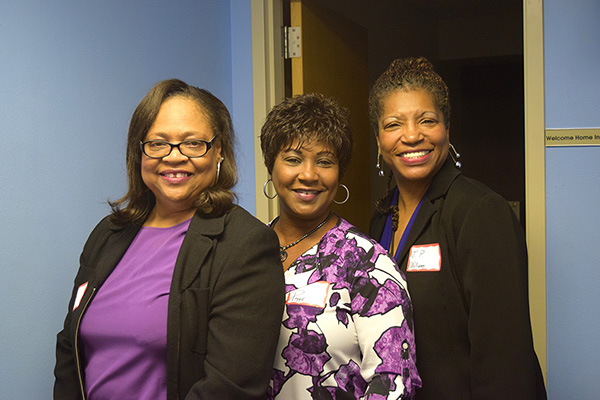 CrossWalk Center Facility Volunteers
Volunteers are always needed for the daily operation and ongoing ministry at CrossWalk Center. Contact us about our current volunteer needs.
CWC Re-entry Coach
Coaches play a significant role in helping create a seamless transition as their clients cross over the bridge from being inside prison and institutionalized to a wholehearted and healthy, valued human being, living in freedom. Having a coach to on this journey gives the individuals a very strong second chance.
Re-entry Coach Training is about becoming equipped - acquiring the skills and knowledge to encourage and assist an individual as they prepare mentally, emotionally and spiritually to re-enter society.
The Coach assists with the client's development of their Individualized Realistic Re-entry Care Plan to quickly and efficiently re-enter, stabilize, transition and reintegrate back into the community.
CrossWalk Center chose the designation of Coach over mentor and even teacher because we believe in equipping individuals with sound information and spiritual truths so that they may discover their own path, taking responsibility, often for the first time, for their life, making wise and godly choices on their own. We seek to bring individuals to a different level of competency, so they may in live, work and play in a way that is healthy, honorable and respectable, as the brother or sister in Christ that they are, with their newly found freedom.
Character Traits of a Coach:
A Coach must possess a listening ear, an open mind, and a caring heart. The immediate focus upon release is overcoming concrete barriers to an individual's successful and sustainable re-entry. As an individual becomes more grounded, with clear thinking, then the direction is turned toward character development and what it means to be a Christ-centered man or women in western culture. What is necessary for coach success is to have credibility as an 'expert', a seasoned and mature Christian that is able to communicate effectively, be authentic and entirely trustworthy.
Re-entry Coaches offer:
Trusting friendship, Listening ear, Caring servant heart, Spiritual guidance, Moral support, Encouragement, Patience, Unconditional love
Coach Commitment:
CrossWalk Coaches will walk alongside and encourage returning citizens for a minimum of six months, implementing the progressive Realistic Re-entry Care Plan as a measure of accountability and of self-management.
Three progressive stages in the Coach/Client journey:
Four +/- In-Prison, One-on-One Sessions to Develop an Individualized Realistic Re-entry Care Plan
Day 1 Re-entry and 14 days Decompression from Prison Life
Forty-eight weeks Stabilization and Transition
Required CrossWalk Center Coach Training:
Pre-requisites to serve as a Re-entry Coach inside Texas prisons with the Texas Department of Criminal Justice:
1.Volunteer Training:
- One-half day training good for two years
- Renewable after two years online, renewal good for two years
- One-half day re-training/certification good for two years
2. Mentor Training:
Approximately 30 minutes online. Mentor Training Certification allows for one-on-one* coaching inside Texas prisons.
* Men mentor men and women mentor women. Husbands and wives may mentor either gender together – no opposite sex mentoring inside Texas prisons without a spouse.
CrossWalk Center Facilitators
Train to Become a CrossWalk Center Prison Unit Facilitator/Teacher
This is required training to teach and facilitate Steppin' Out CrossWalk Center's 40 Weeks or less Character & Discipleship Pre-Release Journey inside TDCJ or for those who just want to become familiar with the curriculum.
CrossWalk Center Facilitator/Teachers:
Possess a teaching spirit
Burn to see lives transformed
Desire to give back what they've graciously been given
Know what it is like to walk in someone else's shoes
Serve through the gift of time
Three steps to become a Facilitator/Teacher:
Complete the CrossWalk Center online Volunteer Application
Complete CrossWalk Center Volunteer Facilitator/Teacher Training
TIME: Friday Evening 2-hours/Saturday 6-hours
After Training determine whether you will move forward as a CrossWalk Center Facilitator/Teacher serving inside a Texas
Pre-requisite to serve as a Facilitator/Teacher inside Texas prisons, Texas Department of Criminal Justice:
Volunteer Training: One-half day training good for two years, renewable after two years online. Renewal good for two additional years after which recertification training must be completed in person. One-half day re-training/certification good for two years.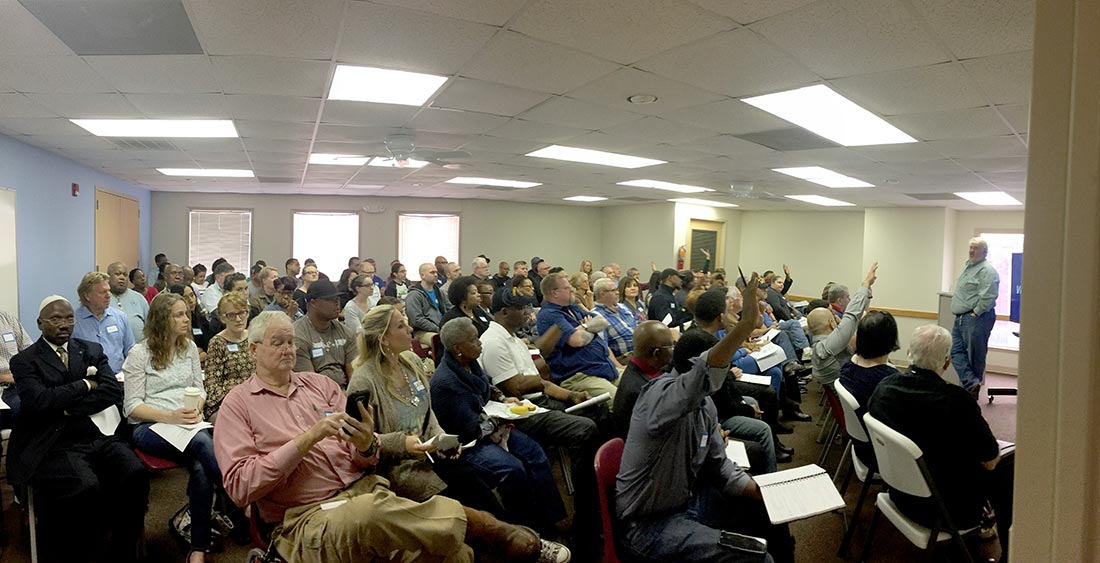 The mission of the Chaplaincy Department of the Texas Department of Criminal Justice is to positively impact public safety and reduce recidivism through moral rehabilitation by rendering pastoral care and quality programming to facilitate spiritual transformation
The services and ministry provided through CrossWalk Center Volunteers and our Partners are essential and TDCJ depends upon volunteers to accomplish their mission.
TDCJ Approved Volunteer
A person who provides a service or who participates in volunteer activities on a regular basis and has been approved through the application process and has completed TDCJ volunteer training and orientation.
TDCJ Special Volunteer
Any individual or group who provides a service or participates in volunteer activities no more than four (4) times or events per year, and has not established a pattern of regular, scheduled participation. Special volunteers do not complete a Volunteer Application, and normally are not subject to a criminal history (NCIC/TCIC) check unless deemed necessary by appropriate unit/office staff.
An approved volunteer who meets Agency-approved mentor criteria and is recommended by TDCJ program staff. Approved employee volunteers may not serve as mentors. (AD-07.38 Mentor Guidelines).
TDCJ Mentoring is defined as a one-on-one (same gender) relationship that focuses on the rehabilitative needs of the mentored offender by:
fostering care and support
encouraging personal development
assisting in personal visioning
developing active community partnerships
Programs utilizing husband and wife teams may be allowed to mentor individual offenders.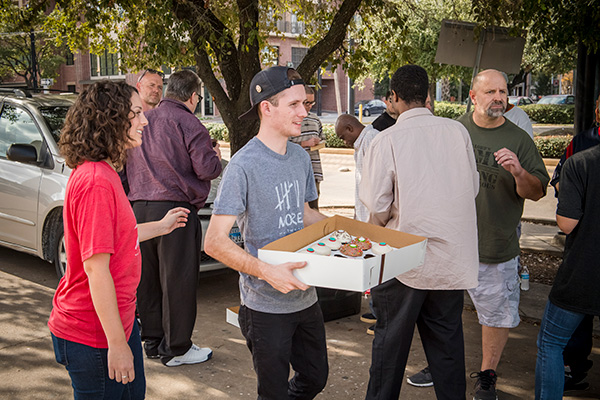 This is my commandment: Love each other in the same way I have loved you. There is no greater love than to lay down one's life for one's friends. You are my friends if you do what I command. This is my command: Love each other.
- John 15:12-14 & 17 (NLT)