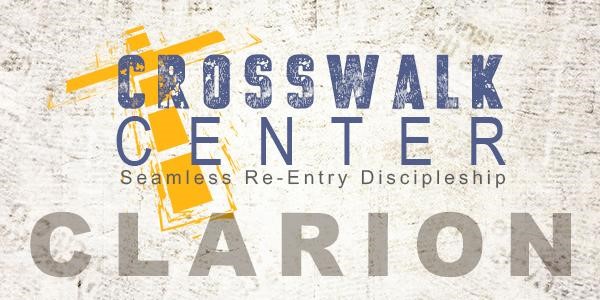 A Message from the Executive Director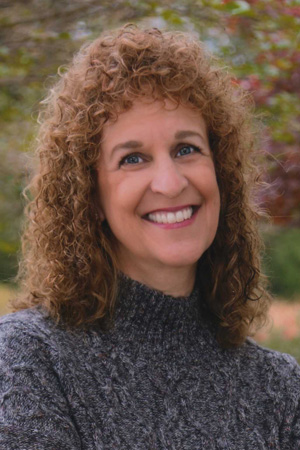 The spirit and heart that pervades the CrossWalk Center staff, board members and volunteers is excellence. Each of us, together and as individuals, wants to be the very best, that for which we were created and meant to be by Father God. We are constantly and consistently praying about and questioning whether we are being our best, our utmost for His highest, to serve the Kingdom of God in the earth today, through Seamless Re-entry Discipleship.
As Executive Director and President, this motivation is always in the forefront of my mind. Instead of New Year's resolutions, I take time to reflect on the past year asking myself how I am leading. I question the Lord, too, on how we are doing as a discipleship ministry. I listen, waiting to hear the answers and corrective directions from Father God, through the quiet voice of the Holy Spirit.
During the holiday break and into the New Year, I pondered: Are we, CrossWalk Center, and the greater body of Christ – the Church in Houston – serving as the best discipleship-making leaders for our men and women coming home after years of incarceration? It took me on a journey of soul-searching and researching. I was looking for a benchmark, something to use to measure whether we've been successful or not in our discipleship making. But, firstly, I had to have a clear and concise definition of disciple-making and discipleship. I found one!
According to the 2020 survey* "National Study on Disciple Making in US Churches", this is the definition cited:
People (individuals, churches, parachurches) intentionally entering into relationships to help others (formerly incarcerated men and women, CWC's mission) follow Jesus, become more like Jesus, and join the mission of Jesus. Disciple making includes the whole process from conversion through maturation and multiplication, which is making disciples who in turn make other disciples.
As I read the definition I had a mental checklist:
'Intentional in entering relationships to help others follow Jesus, become more like Jesus and join the mission of Jesus.'
Yeah, we're intentional people, we chose to walk with a very marginalized segment of society. CHECK
Yes, through Wednesday night groups, church attendance we are helping others follow Jesus, setting them on the path to become more like Jesus. CHECK
And some, not all, have joined the mission of Jesus after leaving our Seamless Re-entry Discipleship residential program. CHECK
BUT, the portion of the definition that speaks to the whole process – conversion, maturation and multiplication, if I'm being radically authentic, I wasn't able to check that box in my mind's eye.
"Why can't you check that box, Kathy?", you might ask.
From where I sit, CrossWalk Center has not been able to fully build an army of discipleship-making Christians as we'd envisioned it. We continue to search for believers that will enter into kinship and relationship with our men and women, walking with them in a Jesus-style disciple-making journey, in what we call a Re-entry Discipleship Coach role.
In 2021, we welcomed 63 men into the re-entry discipleship home program. To effectively be in relationship to make disciples, at the very least we needed 21 Coaches – but in reality we have only 14 active disciple-making coaches.
Going forward into 2022, the number of men and women choosing Seamless Re-entry Discipleship as their pathway for re-entry, reintegration and discipleship is growing. Thankfully, our capacity to serve more men is growing due to the addition of our fifth home, Rosebury House. It will become home for up to 14 additional men, giving CrossWalk Center a total bed capacity of 60, with the average stay being 8.2 months.
In addition, CrossWalk Center has committed to a key strategic goal, and that is launching the Women's Re-entry Discipleship home program. Although we've been serving women inside prisons since 2017, this will be our first step into a fully robust Seamless Re-entry Discipleship journey for women. We have already hired Paula Robinson as Women's Re-entry Discipleship Program Director. We are actively looking for the first women's home to welcome up to 12 women on a one-year to 18-month re-entry discipleship journey. We are also gearing up to host the first annual women's fundraising luncheon, Beauty for Ashes, April 22, 2022.
The heart and ultimate discipleship goal of the CWC ministry is to have our program graduates become part of the discipleship making army of multiplication. Already we have some graduates that have answered that call. But we need to see more than half, if not all, make this commitment. For CWC to get to that level of impact and success, it will require the Church and its members to come alongside the staff and other volunteers in our Re-entry disciple-making movement, as Coaches – mature disciples, who make disciples, who in turn make more disciples that will go out into the world, to multiply the body of believers in the earth today, Jesus-style.
In Him,
Kathy
Man of the Month Spotlight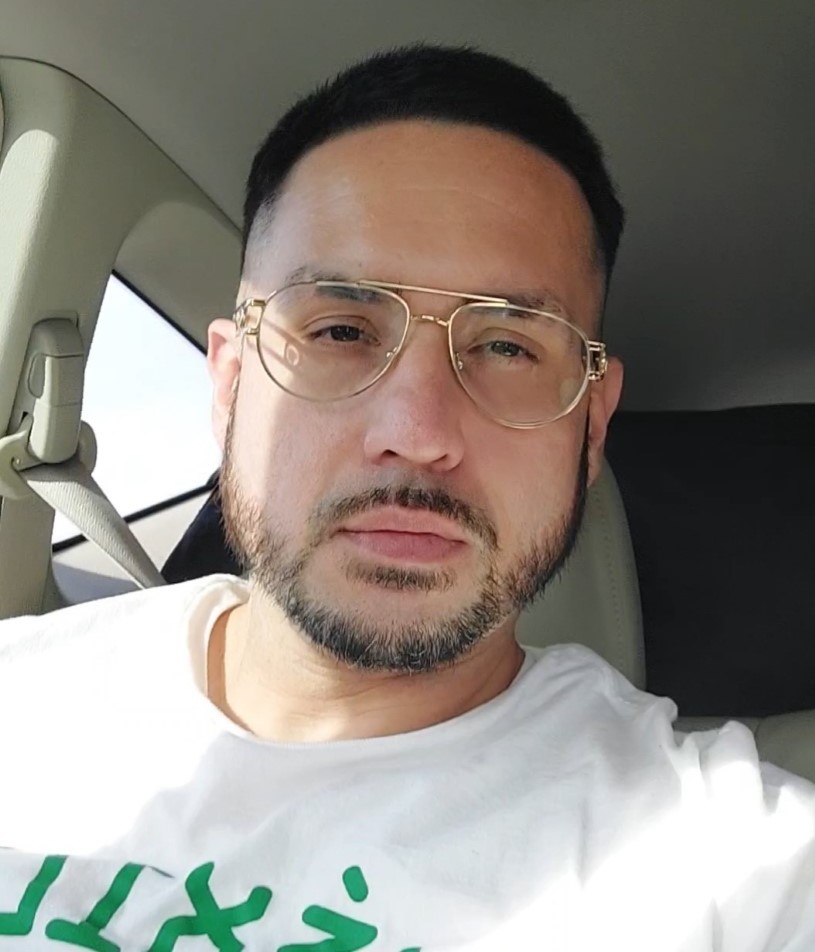 John Callaway is CrossWalk Center's Man of the Month. He is focused on his future and gives glory to God for the changes and blessings in his life. As you read through his story, you'll see how CrossWalk's Seamless Re-entry Discipleship program is truly changing lives.
Callaway was raised by a single mother in Abilene, Texas. His childhood was unstable and far from normal. With the lack of a father figure and not much parental guidance, he made poor life choices which led to his imprisonment…twice.
While serving time in a Texas Department of Criminal Justice facility in Henderson, Texas, Callaway learned about CrossWalk Center from a fellow inmate who had been accepted into a CrossWalk Center home. "After I learned about CrossWalk's program, I knew I needed to be a part of the program to turn my life around. My prayers were answered when I received my acceptance letter," said Callaway.
When Callaway released from prison, he was placed on a bus headed to Houston. CrossWalk's Charlie Montes met Callaway at the bus station with a warm welcome. "If it wasn't for CrossWalk, I would have automatically gone back to prison for parole violation. There was no way I would have been able to meet all of the parole requirements without CrossWalk's assistance," noted Callaway. "Charlie always put me at ease and made sure I had everything I needed to succeed. He was truly a godsend."
"I owe a big thank you to Colonel Tom Harris. The Colonel is 'the man' and my 'go to guy'. He placed me at Refined Technologies and that job has been a major blessing in my life. My supervisor, Josh, is a great role model, and he truly cares about us and our well-being, both physically and spiritually," said Callaway.
Callaway speaks with CrossWalk's Pastor Charles Anderson on a regular basis to ensure he stays on a positive track and keeps growing his faith as a Christian. "Pastor A always takes time to check on me. He gives the best advice and is helping me grow emotionally," noted Callaway. "I also enjoy attending church services at Our House with Pastor Paul on Sundays. The brotherhood of the CrossWalk guys helps keep me in check. I'm especially thankful for my mentor, Jaimie."
A work in progress is how Callaway describes himself. He is working to establish relationships with his daughter (11) and son (8). He is taking the right steps to be a part of their lives in the future. He enjoys drawing and outdoor activities during his spare time.
In conclusion, Callaway shared this sentiment, "I know I'm in the right place to make positive changes in my life. CrossWalk has given me the tools I need to succeed. It has literally saved my life. I thank God every day for CrossWalk and for its staff I call my family."
CrossWalk Center Welcomes New Board Member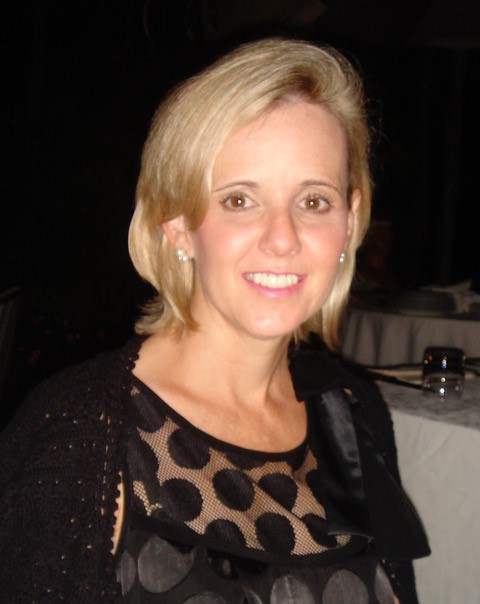 Ann and her husband, Jim, have been married for 39 years, and they have 3 grown children, 2 wonderful daughters-in-law, and 2 "almost perfect" grandsons.  Ann was blessed to be a stay-at-home mom while her children were growing up.
She was also devoted to serving in the community. Ann was very involved in PTA and fundraising for the schools her children attended. She also served on the community soccer and swim team boards of directors. As her children moved into competitive sports, Ann served as the club administrator, the club fundraising chair and then as the club Tournament Director for one of the largest collegiate soccer showcase tournaments in the country. In addition, Ann enjoyed many years of community service in a wide range of areas with the Junior League.
Ann and Jim were members of The Woodlands United Methodist Church for many years where Ann served in leadership in women's ministry and in missions. She led the Prison Fellowship Angel Tree program at TWUMC and then took on the role of the Greater Houston Area Angel Tree Coordinator training and recruiting churches from all over the area to serve. Angel Tree inspired Ann to start serving as a Prison Fellowship Ministry volunteer in the Texas Department of Criminal Justice. When Jubilee Prison Ministry was founded in 2015, Ann served on the Jubilee Board of Directors. She has been a leader for both inside and outside teams during Jubilee Weekends and continues to enjoy being a Jubilee volunteer. It is through serving in prison ministry and as a mentor to women coming out of the system, that Ann understands the needs and has a passion to serve those coming out of incarceration.
Ann and Jim recently moved from The Woodlands to Houston to be closer to their children and grandchildren, and they are now members at The Story Church Houston.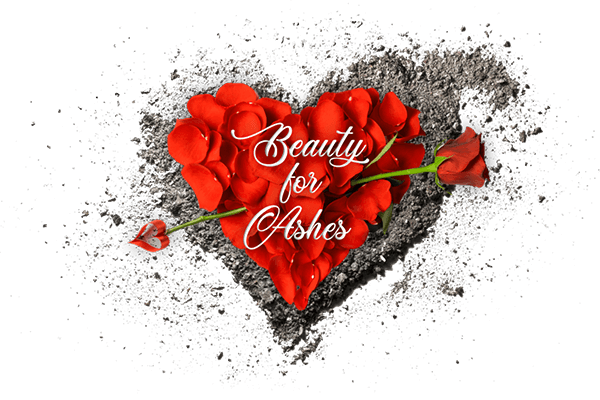 Please Join Us!
Friday, April 22, 2022
11:30am
River Oaks Country Club
The women's program will kick-off with a 'female-focused' luncheon featuring a panel discussion with experts in restorative justice and prison ministry along with dynamic testimonials from women who have been incarcerated. We guarantee laughs, tears, inspiration and information.
Get your tickets today!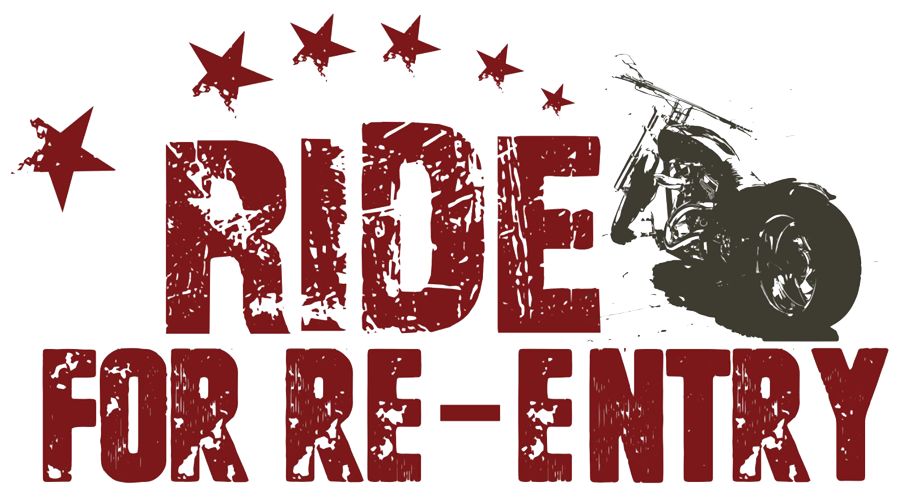 Save the Date!
Saturday, April 23, 2022
Mancuso Harley-Davidson Crossroads
Join us for a police-escorted ride to Bikes on the Bayou! Registration will include breakfast, entry into Bikes on the Bayou via private entrance, t-shirt, VIP reception tent, raffle tickets and much more.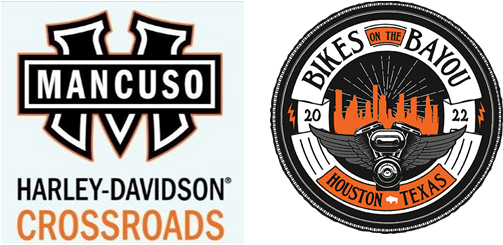 What's Happening At CrossWalk Center
CrossWalk Set To Open 5th Men's Discipleship Home
CrossWalk Center is expanding our re-entry discipleship housing program. "As our Seamless Re-entry Discipleship program grows, so does the need for housing expansion. The addition of a 5th men's home will allow us to house up to 15 more men for a total of almost 75. With the addition of our very first women's home, we'll be able to house between 10-15 women," said Kathy Vosburg, CrossWalk's Executive Director.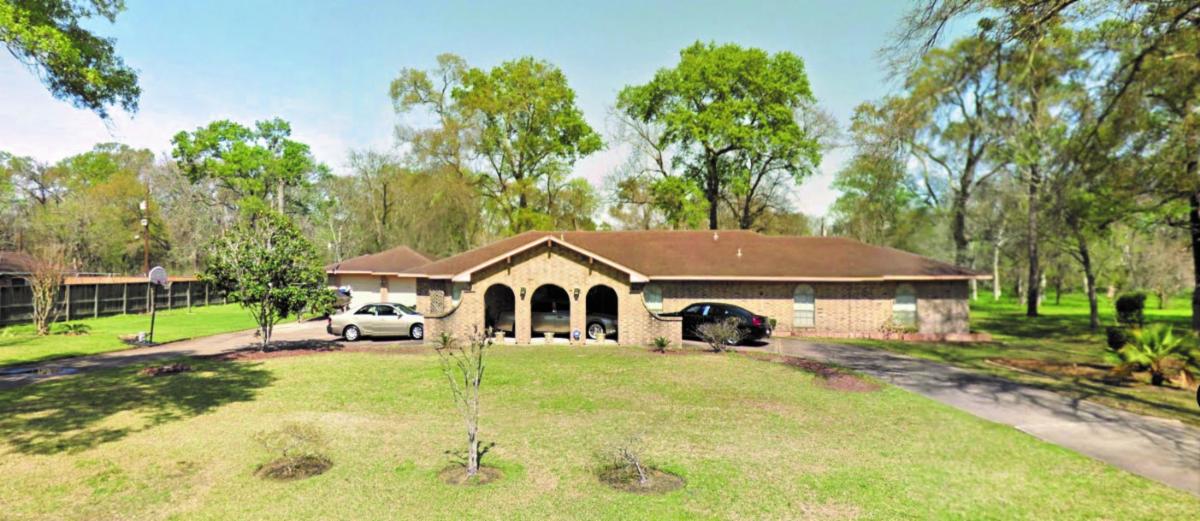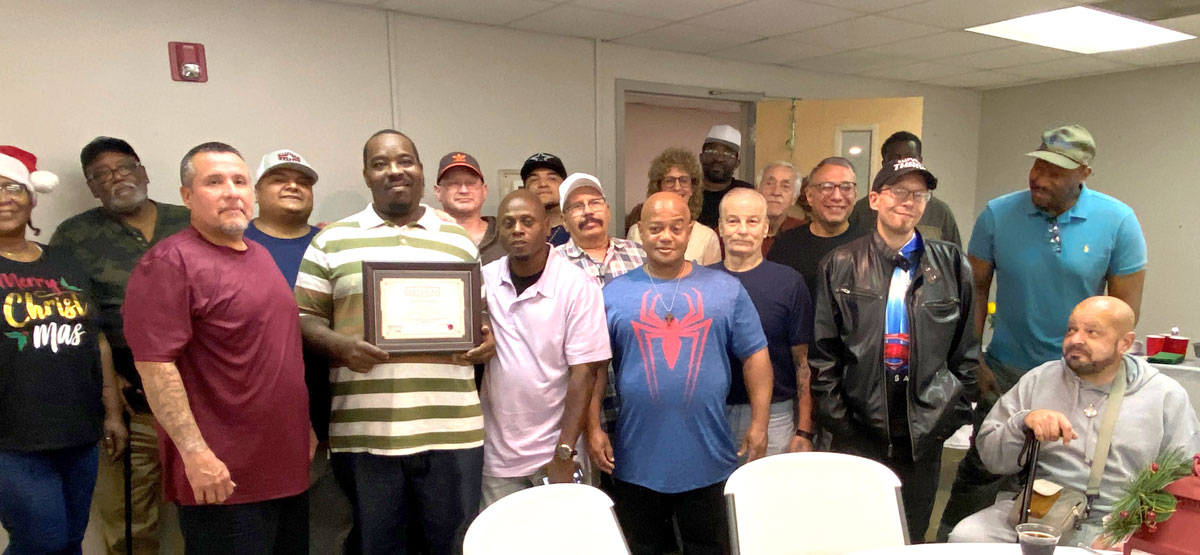 Our House Downtown is pleased to announce that they have resumed 10:30am Sunday worship service at CrossWalk Center, 2103 N. Main Street in Houston.
The Our House Downtown Worship Team hosted a Christmas celebration for the men of CrossWalk. They supplied delicious food, exciting games with fabulous prizes, and meaningful fellowship. A good time was had by all. Thank you Pastor Paul Boggs and Our House Downtown.
Become a Friend of CrossWalk
We are inviting you to invest yourself through the resources that God has given you - your energy, your prayers, and your money - in this work to which God has called us.
By joining our Monthly Giving Program, your gift will allow us to take a planned, long-term approach to grow our Seamless Re-Entry Discipleship from the inside out.
Recurring, monthly giving means low administration costs with more of your gift going to where it is needed most...to our returning citizens. We will be able to grow CrossWalk Center's re-entry discipleship ministry, expand our reach, and widen our impact.
The successful re-entry journey begins here!
Thank you for supporting our efforts and helping make a difference.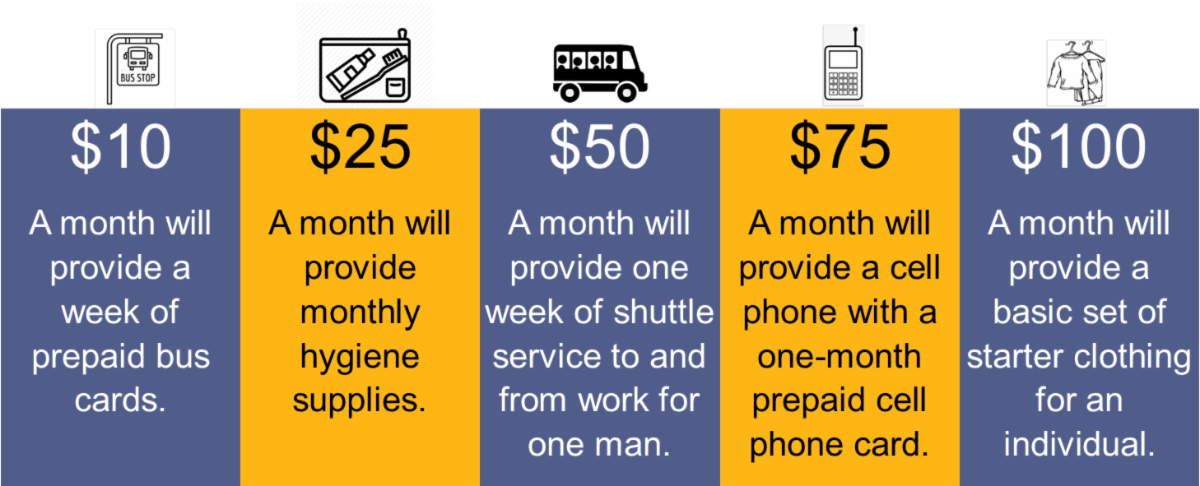 Intercessory Prayer Requests
God has established His kingdom on earth in such a way that we must ask for help. We ask the Lord for help, and now we're asking you for help. Our men need your prayers, especially as they experience re-entry into society during this ongoing pandemic. Please pray for God to grant our men confidence, peace, security, wisdom, and strength as they journey in freedom. Please keep the men of CrossWalk in your prayers.
Jarriat Bohle
John Callaway
Louis Contreras
Leonard Demmings
Christopher Dixon
Vance Edwards
Derrick Escobedo
Alfredo Garcia
Jaime Gloria
Leedrew Harris
Joe Harwood
Travis Hayden
Octeven Jeffrey
Calvin Jimmerson
Arvin Jones
Angelo Jones
Jovan Lowery
James Luce
Quentin Mahoney
Ian Mallory
Fabian Marin
Victor Martinez
Chad McCardell
Veron Parker
Richard Parrish
Mario Rogers
Levis Sampson
Andrew Spearman
George Strickland
Carl Sutherland
Desean Thompson
Gregory Turner
Angel Vasquez
Cody Wallace
Henry Whatley
Jerry White
James Whitehead, Jr.
Nathaniel Wilks
Your Generous Giving Impacts Lives. CrossWalk Center re-entry programs and services, and the generosity of faithful givers like you provide returning citizens a second chance, increases public safety, reduces taxpayer costs, and prevent individuals from returning to a life in prison. Learn more.
"Blessed are the pure in heart,
for they shall see God."
- The Beatitudes
CrossWalk Center, Inc., is a tax exempt 501(c)(3) charitable organization.