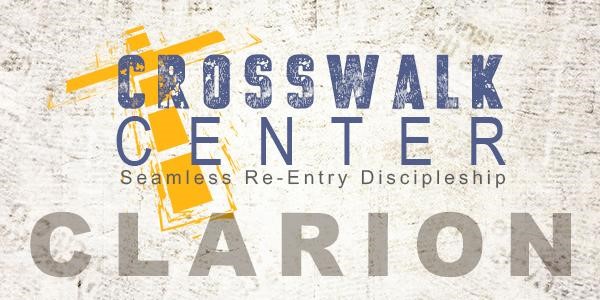 A Message from the Executive Director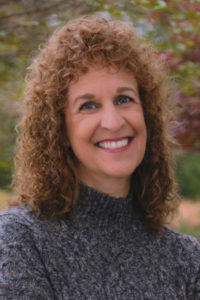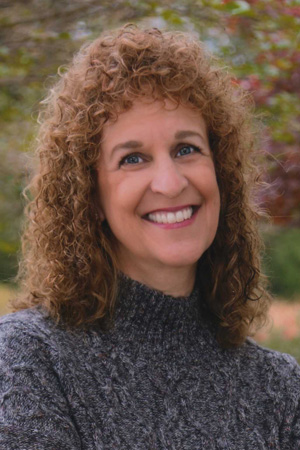 Then the LORD said to Cain, "Where is your brother Abel?" "I don't know," he replied. "Am I my brother's keeper?" – Genesis 4:9
The phrase "Am I my brother's keeper" has changed from when Cain asked it of God after killing his brother Abel. Today the more commonly used phrase is "I am my brother's keeper." The clients of CrossWalk take pride in this phrase. They are not only accountable to God and responsible for themselves but their brothers also.
Since CrossWalk Center opened its doors five years ago and introduced our Seamless Re-Entry Discipleship, we have walked with men who are in a state of transformation. "After spending 18 years in prison, I walked out of the walls committed to sowing well to claim the promise of Galatians 6:7 - A man reaps what he sows. Today I am blessed far greater than I deserve as a successful business owner with a great wife and church. I live by Romans 8:31 – If God is for us, who can be against us. God is faithful," stated CWC Coach Tom Regan.
The men of CrossWalk seek to rebuild their lives and re-enter society with Jesus Christ as their foundation. They embrace our Father and incorporate Him in their daily lives. They are believers. They are survivors. They are changed men of God.
We give thanks to our Lord as we celebrate the milestone that ten of the men who recently completed CrossWalk's Steppin' Out Program are now becoming COACHES. These men are strongly grounded in their faith and seek to help their brothers. "I want to help the men who are in the same position I was in…alone, penniless, and unknowing. My experience can help those entering the free world adapt to today's society. I want to help make their transition easier and doing so will bring joy into my heart" said Doug Ancel, a new CWC Coach.
The story of Onesimus is alive in these men as The Book of Philemon outlines written by the Apostle Paul. Philemon 1:10 states I appeal to you for my son Onesimus, who became my son while I was in chains. Onesimus was Philemon's runaway slave who became a Christian through the teachings of Paul while Paul was in prison. Paul pleaded with Philemon to take Onesimus back, not as a slave, but as a believer and a brother in Christ.
Formerly he was useless to you, but now he has become useful both to you and to me. Philemon 1:11
Our CrossWalk Coaches are useful. They are mentors, leaders, and examples of Christianity. They are our disciples.
As you go about your day, keep the story of Onesimus in mind. The sinner finds grace, forgiveness, and the freedom that is found only in Jesus Christ. It truly coincides with CrossWalk's mission of salvation and restoration.
With Gratefulness,
Kathy Vosburg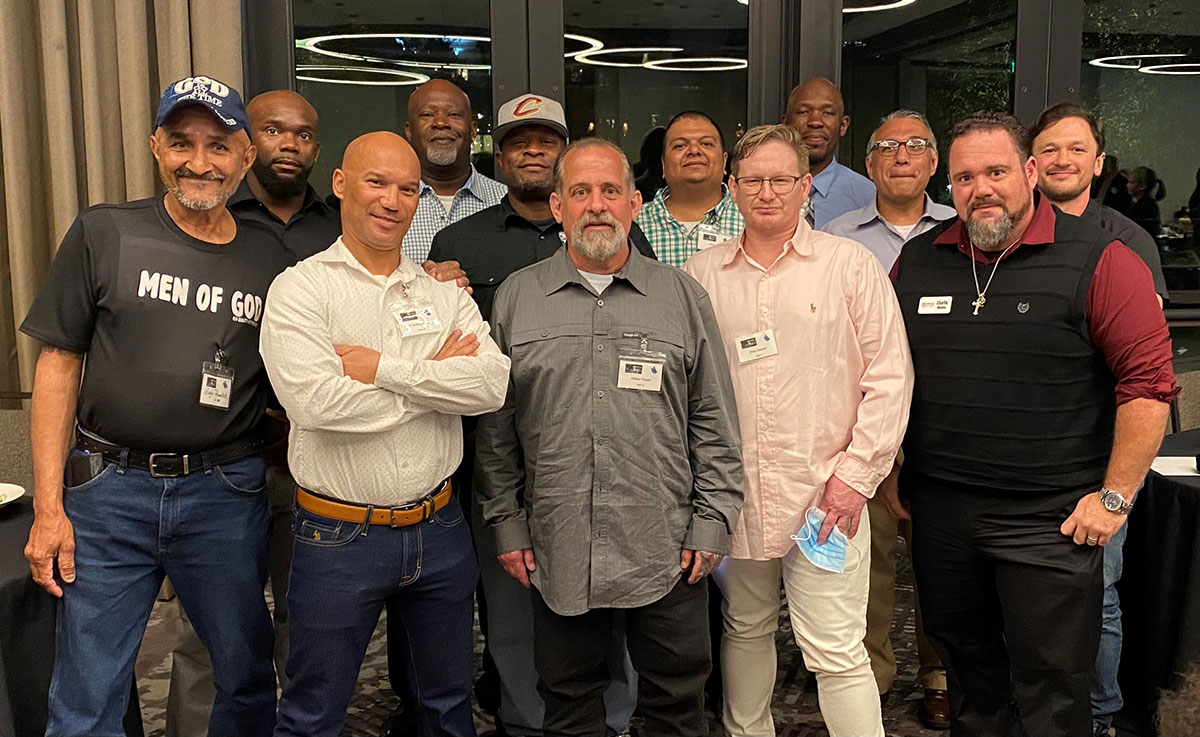 April is Second Chance Month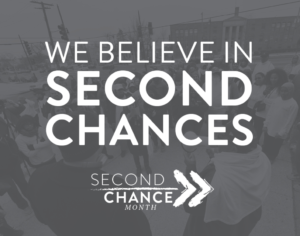 Since 2017, the National Association of Criminal Defense Lawyers and Prison Fellowship have recognized April as Second Chance Month. It is a time to raise awareness about the obstacles faced by over 70 million Americans with criminal records and unlock opportunities for them to succeed.
For the fourth consecutive year, Presidential proclamations support Second Chance Month. Our leaders are committed to providing meaningful opportunities for redemption and rehabilitation. They believe that after incarcerated individuals serve their time, they should have the opportunity to fully reintegrate into society as it benefits not just those individuals but all of society, and it is the best strategy to reduce recidivism.
At CrossWalk, we believe in Seamless Re-Entry Discipleship. We focus on bringing God into the lives of returning citizens so that re-entry becomes a land of second chances.
CrossWalk Center's Man of the Month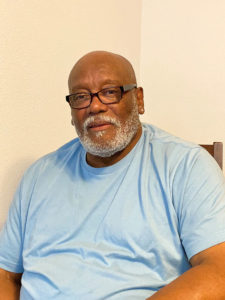 Charles "CW" Williams is one of CrossWalk Center's oldest clients. On the day he was released from prison, he was brought to the CrossWalk office to complete paperwork. "I walked into the office and was greeted by two smiling faces. They knew my name and introduced themselves as Kathy and Kiwanya," he recalls. "They treated me like a person, not a number, and I was touched by their kindness. I wasn't used to being treated like that," he stated.
"I thank God for CrossWalk because once I was released; I didn't know where to go. I have a family, but we no longer knew each other. I didn't want to be a burden to them," he noted. "I was angry when I was first released, but Pastor Charles Anderson helped me deal with those feelings. If it wasn't for his counseling and encouragement, I don't know where I would be today. I have mad love for that man. He has a heart for the people and is a tremendous man of God," he said with compassion in his eyes.
When CW began his sentence 33 years ago, he was placed in the field to work. He quickly realized that was not where he wanted to be so he applied for a job in the laundry. He studied what the other inmates were doing and moved up the garment factory ranks and became an "alterations specialist." He made clothes for the prison officers and for the inmates who were being released from prison.
A man of many talents, CW also plays the piano and is an accomplished painter. His interest in the piano returned when he became part of prison ministry and rededicated his life to Christ. His substance abuse counselor, Mr. Jim Blackstock, encouraged him to play and he hasn't stopped since. CW also has a collection of artwork that he's painted.
When CW's ankle monitor is removed in the next couple of months, the first thing he wants to do is go fishing. "I just want to put a pole in the water and sit back and relax," he said. He is also a fan of Chuck Norris, Walker Texas Ranger, and his dream is to own a Dodge Ram pick-up truck. Although he didn't get a Ram, he recently purchased a Dodge Durango and looks forward to being able to drive it soon. He laughed as he shared the story of purchasing his truck. He said, "She told me to go ahead and start it. I said, ok, where is the key? She said there is no key, just push the button. I did and it started. Then I had to ask her how to stop it!"
In closing, CW wants to remind us all that God speaks to us in different ways; and when we hear Him, we should obey. The biblical quote that he lives by everyday is "Be still, and know that I am God," Psalm 46:10.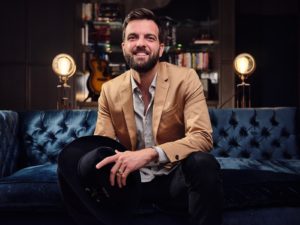 Max Flinn is an accomplished singer and songwriter and has been described as "an old soul." He has several songs which have appeared on the radio charts, but it's his work with CrossWalk Center that brings joy to his heart. "As someone who has been redeemed from a past life of addiction and arrested as a result of that lifestyle, I believe God has called me to share my experience, strength and hope with these men that are in a position I am all too familiar with," said Flinn.
When I was first asked to become a "coach," I was apprehensive because I wasn't confident that I had much to offer. But my experience volunteering with 7More ministries and doing a weekend inside Pam Lyncher State Jail with Jubilee helped me decide to go for it. I find that I experience the most joy when I am helping others. The opportunity to work with CrossWalk as a Coach came at a time in my life where I felt I wasn't living up to that motto. I am so glad I have been placed in this position to do the Lord's work in a tangible way," he stated. Flinn believes we are all members of the Body of Christ working together to change the course of lives that have been railroaded by misfortune and bad decisions. He feels we can be an example of Jesus' love for us through an outpouring of grace in the coaching process.
As a Coach, his greatest reward has been working with his mentee, Lawrence. "Lawrence is a determined man with a good head on his shoulders. He is 23 years older than me and has a lot of wisdom to offer. Within a few short months, he has a car, a great job, and a restored relationship with his kids," he stated. Flinn noted that it is very rewarding to see Lawrence doing so well in life. He said, "Lawrence has told me that one of his greatest blessings in life right now is being able to talk to someone like me who cares. These men don't have encouraging and loving mentors when they are incarcerated. The task of rehabilitation and successful reentry has largely been left up to faith-based organizations like CrossWalk."
If anyone is thinking of being a Coach, just do it! Don't be overwhelmed by the task, but instead, be excited about gaining a friend. "I hope that the relationship I have with Lawrence will last a lifetime. I am learning just as much from him as he is from me," he stated with a wide smile.
CrossWalk Center Staff Spotlight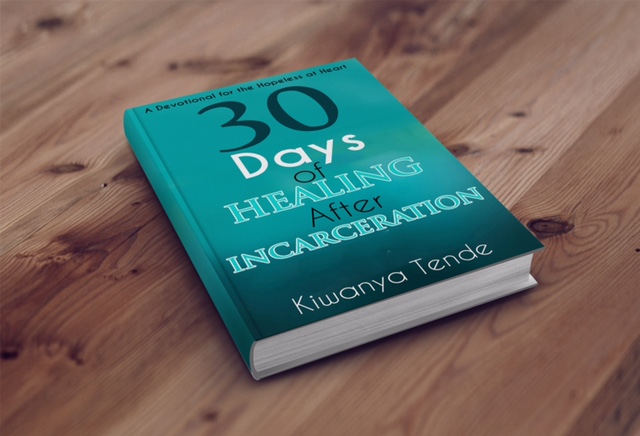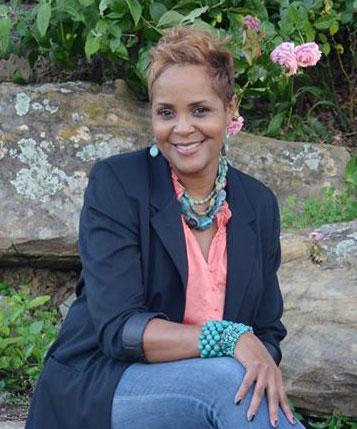 Kiwanya Tende is not only CrossWalk Center's Volunteer Services & Programs Coordinator, but she is also a published author. We are so proud of her as her first book, 30 Days of Healing After Incarceration has been published. It will be available for purchase on Amazon beginning April 30th.
Kiwanya was inspired to write the book by her grandmother. "My Granny always told me that if you're obedient, you'll see it come to pass," she said. Kiwanya began drafting her book in 2017 but stopped writing when she was faced with challenge after challenge. When COVID hit and brought Kiwanya's job of creating partnerships with local churches and recruiting volunteers for CrossWalk's Re-Entry Discipleship to a halt, she decided it was time to begin writing again. "This devotional is for those who have experienced incarceration. It is said that it takes 21 days to break an old habit and 66 days to form a new one. Therefore, this devotional is essential to the emotional healing in your heart and mind," said Kiwanya.
30 Days of Healing will touch on various topics that deal with issues we all face. It will help you see and know that those thoughts that are different from the thoughts GOD has for you. Jeremiah 29:11 tells us that GOD has a plan for each of us.
Kiwanya's goal is to share the journey she traveled over 30 years ago…facing all the fear, struggle, and uncertainty. She knows that life after prison can be a difficult transition and hopes her book will help guide people through the process of healing.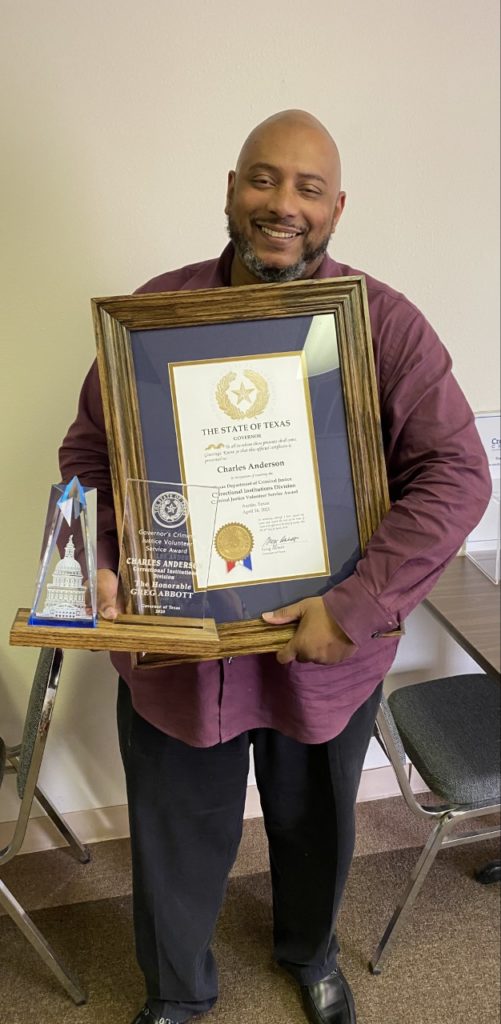 Charles Anderson Award
Congratulations to CrossWalk Center's Pastor Charles Anderson for being the recipient of the 2020 Governor's Criminal Justice Volunteer Service Award for the Correctional Institutions Division. Created in 1995, these service awards honor individuals that unselfishly give of themselves to assist in the rehabilitation of offenders and to provide the offenders with hope and opportunities for a better life.
Charles has given numerous hours of his time to offer spiritual guidance to offenders and to the TDCJ system. He has never hesitated to lend a helping hand when asked. He provides endless support with prison ministry and re-entry programs.
"Each of these award recipients has given countless hours of volunteer service within the TDCJ and we are extremely grateful for their efforts," said director Collier. "They help to make a profound impact on the lives of thousands of offenders and, in doing so, make Texas safer. They are truly every-day heroes."
Charles Anderson Radio Show
Pastor Charles "Big A" Anderson will be hosting his own radio talk show on 100.7FM The Word, KKHT. The program is called Onesimus and each show will start with "Let's Talk Re-Entry." The show will air every Thursday from 5:30pm-6:00pm beginning May 6, 2021. While on air, Pastor Charles will read and respond to emails from family members of those who are incarcerated and discuss the nuts and bolts of re-entry and the resources available to the men and women returning to society. For more information, email info@epiphanylifechange.org. Be sure to tune in!
CrossWalk Center Happenings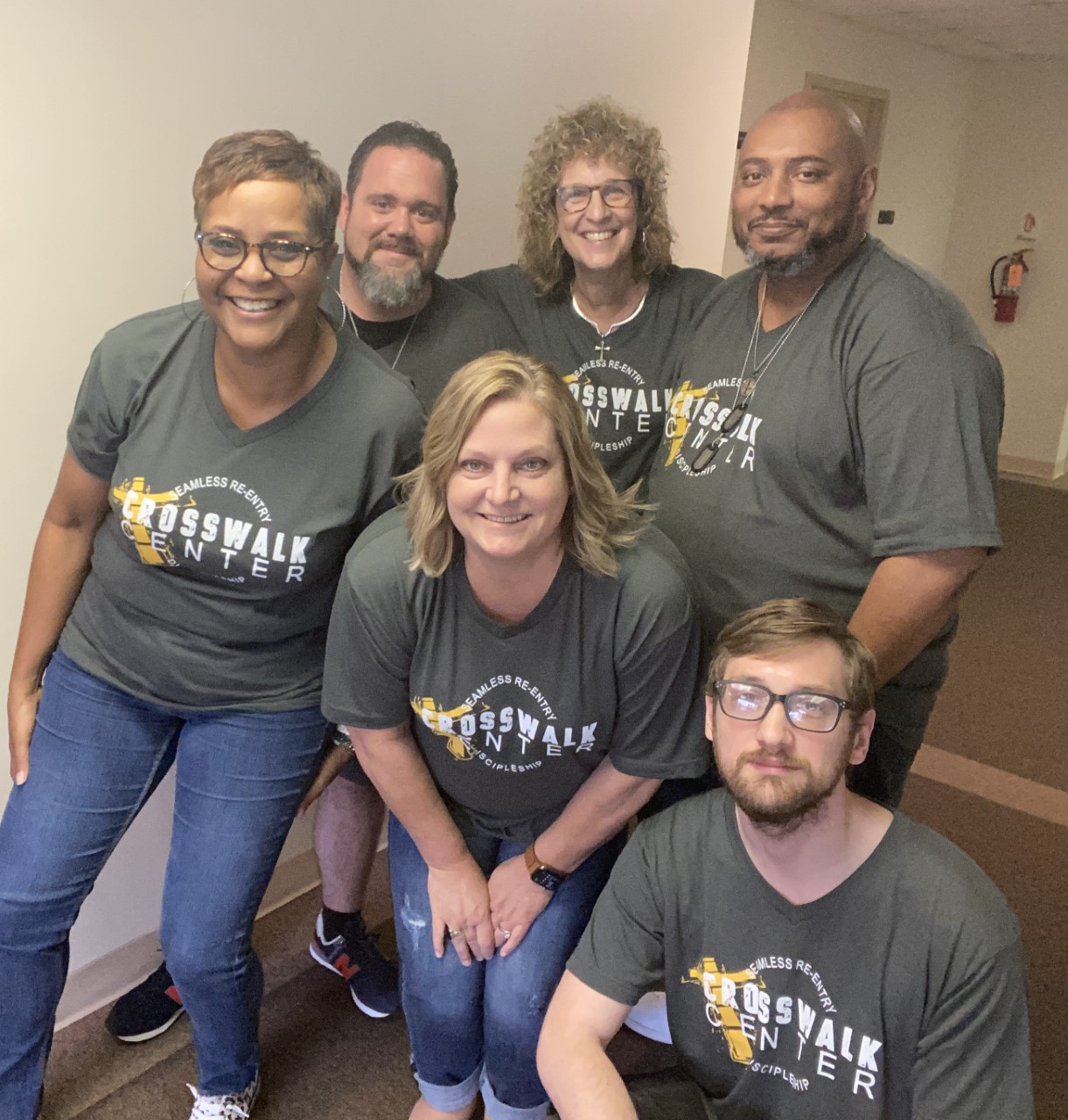 CrossWalk Center T-Shirts Now Available!
If you would like to show your CWC pride by wearing one of these super-soft, charcoal grey, fashionable t-shirts, you're in luck. They are available for purchase. Cost is $15 for M to XL and $18 for 2XL and 3XL. Click here to order. If you have questions, please contact Leslie Piwowar.
CrossWalk Center is pleased to announce that Our House Downtown will begin meeting at the CrossWalk office beginning Sunday, May 16, 2021. Our House was formed by Paul and Susie Boggs and initially met in people's homes. "We were a group of people, saved by the blood of Christ, who were seeking to live as a family," said Boggs. Click here to learn more about Our House Downtown.
Our House Downtown is excited to announce that they will be hosting Uncontainable 1 Houston in CrossWalk Center's parking lot on Sunday, May 30, 2021. The day will consist of free food, live music, keynote speakers, bounce houses, and performances by local talent groups. To learn more about this 100-city 100-day event, click here.
CrossWalk Center in the News
Intercessory Prayer Requests
God has established His kingdom on earth in such a way that we must ask for help. We ask the Lord for help, and now we're asking you for help. Our men need your prayers, especially as they experience re-entry into society during this ongoing pandemic. Please pray for God to grant our men confidence, peace, security, wisdom, and strength as they journey in freedom. Thank you for your prayers.
Kendall Lee
Angel Vazquez
John Keene
Steven Wayne Taylor
Archie Smith - employment issues
Jeffery Allan Thompson
Ernest Martin
Deshawn Times
Domingo "Stomper" Martinez
William Thayer
Van Cox
Harvey A. Smith
Jaime Gloria
James Doty
Frank Arauza
Anthony Gueno
Carl Sutherland
Charles Williams
Victor Martinez
Quincy Gaither
Leonard Demmings
Michael Wayne Cranford
Lawrence Phillips
Freddie O'Hara
Chad McCardel
Michael Conchola
Your Generous Giving Impacts Lives. CrossWalk Center re-entry programs and services, and the generosity of faithful givers like you provide returning citizens a second chance, increases public safety, reduces taxpayer costs, and prevent individuals from returning to a life in prison. Learn more.
"Blessed are the pure in heart,
for they shall see God."
- The Beatitudes
CrossWalk Center, Inc., is a tax exempt 501(c)(3) charitable organization.