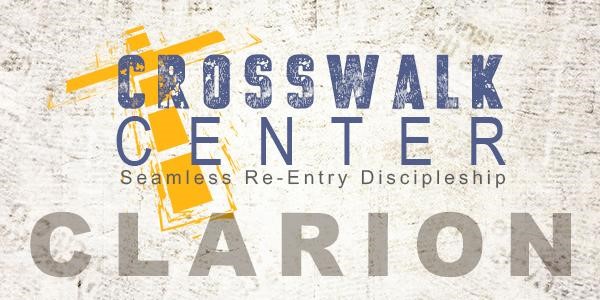 A Message from the Executive Director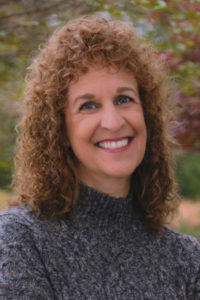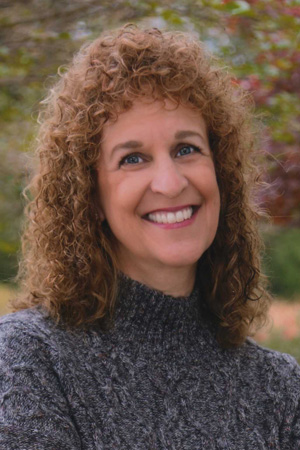 In Western culture success is traditionally defined by measuring the amount of wealth, power, and popularity a person obtains. Today's celebrities, tech moguls, pop stars, politicians, and popular culture voices are forever putting themselves forward as those who have achieved worldly success.
These definitions of success are deceptive and tragic because they focus on what is fleeting and passing and ignore what is lasting and eternal (Hebrews 11:25; James 4:14; Psalm 102:3; Job 7:7). The Bible defines success in terms of what is spiritual and lasting, and which ends in eternal life and joy (Matthew 6:19–20; John 3:16; 15:11).
Whereas worldly success is centered on the promotion and gratification of self, Biblical success is centered on obedience to and glorification of God (Romans 13:14; Galatians 5:16; 1 Corinthians 10:31). Success for the believer, therefore, is obedience to God, empowered by the Spirit of God, motivated by love for God, and directed toward the advancement of the kingdom of God.
According to that definition then, I believe CrossWalk Center was successful in 2020, in spite of the shutdowns, lockouts, isolation, fundraisers cancelled, rampant vitriol, intolerance, and to some degree even hatred and evil.
CrossWalk Center's board of directors, staff, volunteers, and our donors remained steadfast and singularly focused on listening to and obeying the voice of God to advance HIS kingdom in the earth through Seamless Re-entry Discipleship. We remain called to be about our Father's business.
Even though CWC's facilitators and teachers have not been able to enter the prisons since March 2020, we were able to welcome 34 new men from the inside into our Re-entry Discipleship home program and 100% are employed in living wage, sustainable jobs.
Amazingly, in line with the first year of our 5-year strategic plan, we sourced and opened two new re-entry homes for a total of four, with a maximum annual program capacity of 96 men.
Like everyone else that had to shift and pivot to continue conducting business, CWC moved to Zoom to deliver the Men's Bible Study to not only our men living in four homes, but to ALL our coaches dispersed across the region.
CWC asked regional Texas Representatives to assist with bringing remote videoconferencing into prisons in shutdown due to COVID. We are especially excited to say, we are the state-wide pilot ministry program to achieve this for Prison Fellowship at the Carol S. Vance Unit. What this means is that from "Studio CrossWalk" we'll be able to deliver our in-prison character development and Re-entry Discipleship curriculum to the men, pre-release even during a pandemic.
We increased our coaching numbers dramatically by 24 new coaches and continue to recruit, equip, and match a coach to each new client coming out of prison. I am especially excited about our committee and staff that are equipping and preparing our very first cohort of Alumni Coaches – all serving CWC have been waiting patiently for this to come to pass.
To-date CrossWalk Center has welcomed over 99 men into the program, 96 of which have not recidivated - returned to prison, a tremendous achievement, God being our Helper!
The entire CrossWalk Center family remains obedient to our call to minister and serve in the re-entry space. We are honestly excited and hopeful for 2021, and how God will show Himself mighty on our behalf amid what seems an evermore dark and broken world. "But, God"!
Blessings to all for a successful, God-breathed 2021.
With gratefulness,
Kathy Vosburg
Testimonial: CrossWalk Center's Man of the Month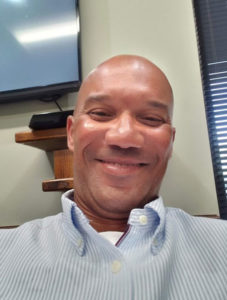 After spending nearly seven years behind bars, Jose "Puerto Rico" Vasquez is grateful to CrossWalk Center for helping him successfully re-integrate back into society to create a successful and productive life.
Now a shop technician for Refined Technologies Inc. (RTI), one of CrossWalk Center's employment partners, Jose recalls when he was first introduced to CrossWalk Center. The staff helped him strengthen his relationship with God and also with the practicalities of daily living, including how to buy clothes, where and how to catch the train, and how to obtain a proper form of identification.
Originally from Puerto Rico, Jose had no family in the United States, except for his younger brother. CrossWalk Center provided the haven he was looking for and needed.
"If it weren't for CrossWalk Center, I honestly don't know where I would be. I would not be in a good place," said Jose as he held back tears. "When I was still in prison, I saw so many men be released and then return because they didn't have a support system.
Jose says CrossWalk Center, especially Pastor Charles Anderson, has been an amazing blessing to him, and he feels indebted to them for all they've done.
Bound and determined to repay CrossWalk Center for taking him in and assisting in his re-entry journey, Jose thought there would be no better way to give back than becoming an Alumni Coach so he could mentor and guide men along their re-entry journeys.
"God is using me in this way," said Jose. "I am His instrument, and I feel strongly this is what I'm supposed to be doing."
Jose is currently mentoring two clients, including his younger brother, at the Harby Discipleship House.
"I figure I can be an example to them. I can show them that they, too, can make a life for themselves, grow in their faith, and establish a purpose," he said.
Jose is doing just that. He's living in his own apartment, has a car (which he's already paid off), and has a bright future ahead for him at RTI.  Currently, he's enrolled in several classes to teach him about saving money and establishing credit so he can purchase his own home.
"Even though I have these priorities and exciting plans for my life, I will continue to mentor and minister to the guys at CrossWalk Center. I want that to be my legacy," he said.
CrossWalk Center Happenings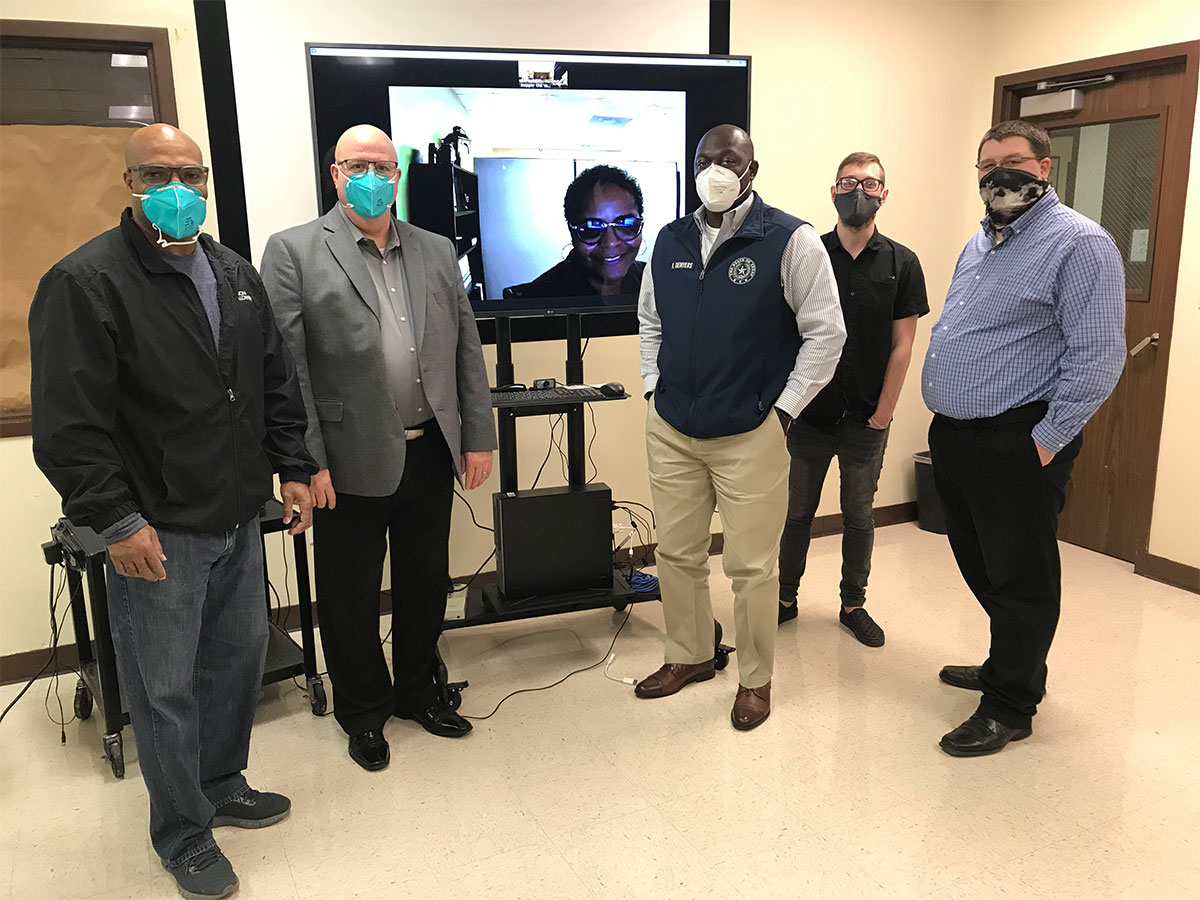 CrossWalk Center Paves the Way for Delivering Remote Rehabilitative Programs Inside TDJC Prisons
When the COVID-19 pandemic hit last March and prisons went into lockdown, Kathy Vosburg, the executive director of CrossWalk Center, knew her organization would have to get creative and resourceful to carry out its mission: advancing God's kingdom through seamless re-entry discipleship.
Less than a year later, CrossWalk Center piloted the first-ever remote videoconferencing with classes from outside the walls of the Texas Department of Criminal Justice (TDCJ) prisons at the Carol S. Vance unit in Richmond. The organization's ability to provide its programming virtually is paving the way for other organizations to continue delivering rehabilitative programs and services remotely to prisoners, even during the pandemic. It also provides an essential touchpoint for men and women in prison who have been quarantined from family, visitors, and volunteer organizations since the COVID-19 restrictions began.
"Our staff and volunteers are proud to have worked with TDCJ to find a compliant and secure technology solution to deliver our re-entry discipleship curriculum to prisons," said Kathy. "We are grateful to the TDCJ for their support of this initiative and their role in making it happen."
Special thanks go to the leadership at TDJC, including Bryan Collier, executive director; Christopher Carter, director; and Michael Rutledge, deputy director of the Rehabilitation Programs Division. The CrossWalk Center board of directors also enlisted help from state representatives James White and Steven Toth. Timothy Jones, deputy director of volunteer services and operations at TDCJ, also played a key role in coordinating all TDCJ divisions and departments with CrossWalk Center, Prison Fellowship, and the Carol S. Vance Unit to make it all come together.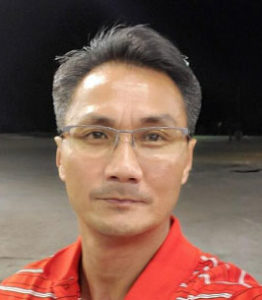 Hai "Tony" Tran, one of CrossWalk Center's first clients, passed away tragically in a car accident on January 11.
Hai's family asked Charles Anderson, who serves as CrossWalk Center's Discipleship and Housing Program Director, to give Hai's eulogy at his funeral. Having witnessed Hai accepting Jesus Christ as his Lord and Savior in prison, Charles was honored to act on the request.
Despite language and other cultural barriers, friends and family were able to pay tribute to the fact that Tran was a Christian.
"I remember Hai as a gracious and hospitable man who respected his culture and heritage," said Charles. "I was deeply touched that his family asked me to give his eulogy."
The CrossWalk Center extends its deepest sympathies to the family of Hai and will remember him fondly.
Intercessory Prayer Requests
We covet the prayers of the saints for our mission because we want God to work wonders in the lives of our clients. Our men need your prayers, especially as they experience re-entry into society during a pandemic.
• Angel V.
• Anthony G.
• Archie S.
• Carl S.
• Chad M.
• Charles W.
• Edric P.
• Frank A.
• Freddie O.
• Henry P.
• Jaime G.
• James D.
• Jeffery T.
• John K.
• Justin M.
• Kendall L.
• Lawrence P.
• Leonard D.
• Michael C.
• Quincy G.
• Rolando O.
• Steven T.
• Victor M.
• Donnell W.
• DeShawn T.
We are pleased to announce that three of our re-entry disciples are now Alumni Coaches. Chris C., Freddie H., and Jose V. have completed our coaching program and are currently serving our current clients, providing guidance, encouragement, and support on their re-entry journeys. We are proud of Chris, Freddie, and Jose for giving back to CrossWalk Center in this meaningful way.
"The fact that Chris, Freddie, and Jose are now Alumni Coaches is something we're particularly proud of," said Kiwanya Tende, Crosswalk Center Volunteer Programs and Services Coordinator. "Coaches are the lifeblood of our organization, walking alongside our men so they are better equipped to re-integrate back into society."
CrossWalk Center is in need of both Alumni and non-alumni coaches to mentor our men and walk beside them as they reintegrate back into society as productive citizens. If this is something that interests you, we'd love for you to join our team of volunteer coaches. You can read more about the requirements and what it takes here. We hope you will prayerfully consider this opportunity if you feel God is calling you to do so.
For questions or more information, please contact Kiwanya Tende at  kiwanya.tende@crosswalkcenter.org.
CrossWalk Center in the News
CrossWalk Center is proud to partner with Prison Fellowship to provide hope for men and women reentering society after a time spent in prison. We were thrilled to have them post about our collaboration a recent blog post. You can read more here.
Board of Directors Update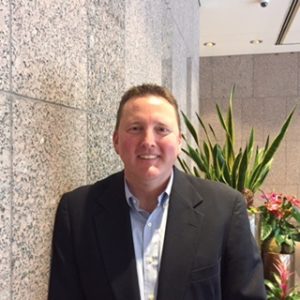 CrossWalk Center would like to extend a warm welcome to Bryant Miller, who recently joined our Board of Directors. Bryant is serving on the Housing Operations and Employment Committee to help us find and recruit companies to become felony-friendly employers. Bryant also serves on the Re-entry Discipleship and TDJC Programs committee to help strengthen our relationships with church partners and prison chaplains.
Bryant is the co-founder of Integrus Human Capital Solutions, a Houston-based company that works with top tier companies throughout Texas, Louisiana, and Oklahoma to place finance and accounting professionals. These clerical and administrative resources include human resources, legal support personnel, information technology professionals, and engineers.
He and his wife, Denise, live in Katy and have four children: Ashley, Travis, Jacob, and Andrew. They attend Community Faith Church in Cypress/Hockley.
Bryant holds a Bachelor of Arts in finance from Stephen F. Austin State University in Nacogdoches, Texas.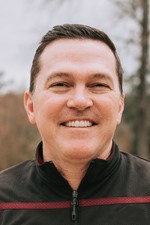 Jimmy Pendley, a long-time CrossWalk Center Board of Directors member, has relocated to Madison, Wisconsin but will continue to serve CrossWalk Center by remotely participating in the Re-entry Discipleship & TDJC Programs Committee. We would like to take this opportunity to thank Jimmy for all of his years of service in propelling the mission of CrossWalk Center forward. Thank you, Jimmy. We wish you nothing but the best!
Save the Date for Changes and Chances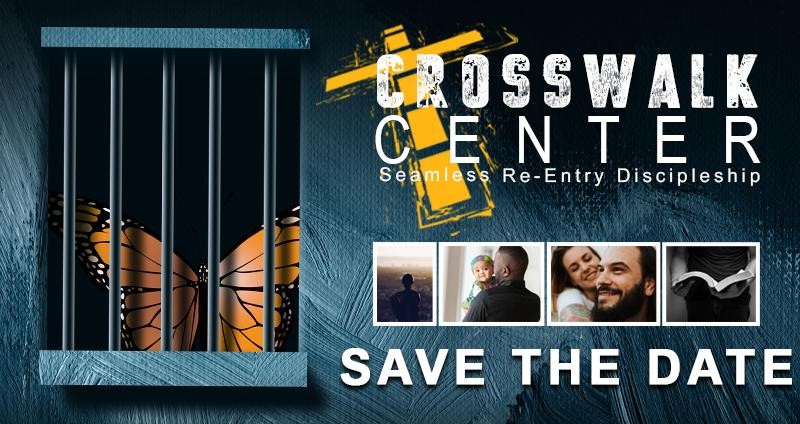 Please mark your calendars to join us for "Changes and Chances"
benefitting the men and women of CrossWalk Center.
Friday, April 9, 2021
6 p.m. to 8:30 p.m.
For dinner at:
Houston Cityplace Marriott at Springwoods Village
1200 Lake Plaza Drive
Spring, Texas
Our keynote speaker will be James White, Texas State Representative and Chairman of the House Committee on Corrections.
*Social distancing and masks are required.
Watch our website, social media, and upcoming email communications for how to register.
Your Generous Giving Impacts Lives. CrossWalk Center re-entry programs and services, and the generosity of faithful givers like you provide returning citizens a second chance, increases public safety, reduces taxpayer costs, and prevent individuals from returning to a life in prison. Learn more.
"Blessed are the pure in heart,
for they shall see God."
- The Beatitudes
CrossWalk Center, Inc., is a tax exempt 501(c)(3) charitable organization.