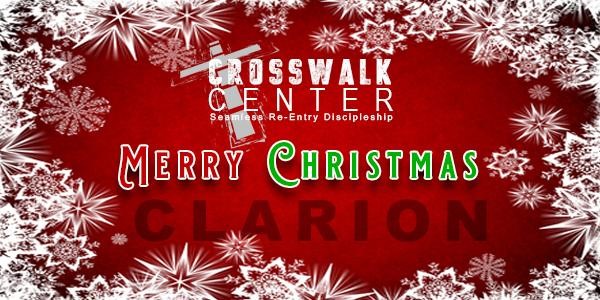 A Message From the Executive Director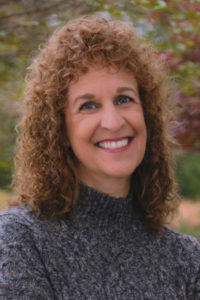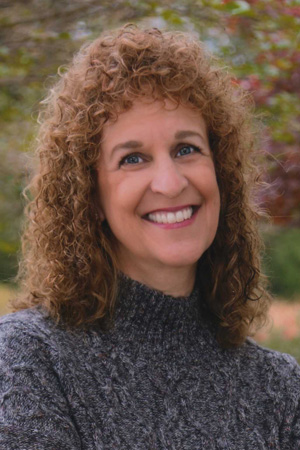 "Behold, a virgin shall bring forth a son, and they shall call His name Emanuel, which being interpreted is, God with us." Isaiah 7:14
2020 has been a year the likes of which most of us have never, ever seen, or lived through. There has been strife, contention, confusion, hatred, destruction, deception, isolation, poverty, pestilence, and death.
As believers though, we have the ultimate answer, the counterpoint that responds to all of the darkness swirling around us. It is the precious gift given to the whole world over 2000 years ago - that gift is Jesus Christ, the Son of God, God with us.
God manifest in the flesh – that is Who is made profoundly accessible for you and me by the birth of Jesus of Nazareth. If we are so taken by the miracle of the truth in Christmas that each one of us willingly chooses to bend the knee, bow the head, and yield ourselves so completely to God, immediately we become new creatures and Christ begins the work of our transformation into His likeness. His nature takes over in us, begins to work through us, and His Spirit in us overcomes all.
This Christmas season be quieted, get still, and give thanks for the life of Jesus, and that peace He gives each one of us so freely. It is His peace within that passes all understanding, if we would only open ourselves up to Him, giving him free reign over our lives – it would bring peace on earth.
Selah. (Think on these things!)
Many Blessings,
Kathy
Testimonial: CrossWalk Center's Man of the Month
Victor Martinez's experience with Crosswalk Center has come full circle.
In August of 2011, he found himself in prison, unsure how his life would eventually unfold. During this challenging time, he accepted Jesus Christ as his Lord and Savior and crossed paths with Charles Anderson.
"I saw something in Charles and knew I wanted to be part of it," said Victor. "He made a profound impact on my life."
After meeting Charles, Victor decided to apply to CrossWalk Center so he would have a safe haven upon release.  He also decided to go back to college and obtain his counseling degree.
When he was released this past August – in the middle of a pandemic – Victor had a place to go, where he was welcomed and accepted, no matter his past transgressions.
Soon, Victor found himself immersed in CrossWalk Center, volunteering his time to do whatever he could to help out, including organizing CrossWalk's Walk-In-Closet, where clients can pick out new clothes and shoes to wear to work.
Both Charles and Kathy Vosburg, executive director, saw something special in Victor and knew they needed help to meet the ministry's growing demands. So just recently, they encouraged him to apply as house manager and he got the job.
"This journey with CrossWalk Center is all God," said Victor. "He has opened one door after the other for me, and I'm so grateful."
In Victor's role as house manager, he not only maintains the integrity of the discipleship home and enforces curfews but is there to mentor the residents and help them adjust to life outside of prison walls.
"Right now, I'm helping the guys realize they don't have to rush through the process of re-entry; that CrossWalk Center is a blessing, and everything will happen in its own time," he said. "I'm also imparting to them to step out in faith and trust. CrossWalk Center is for you and not against you. "
Victor has fallen in love with CrossWalk Center and says all the staff resembles Christ's love and are always going above and beyond to help men re-integrate into society.
"I love them," he said.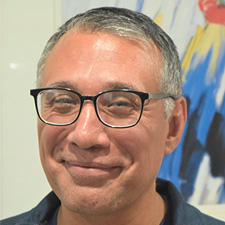 CrossWalk Center Happenings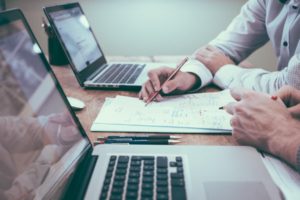 CrossWalk Center jobs update
Through our partnership with New Horizons, we continue to find meaningful employment for our men, despite the ongoing pandemic. To date, we have nearly 40 CrossWalk Center clients in jobs, the majority in manufacturing and oil and gas. Thank you to all of our employers, especially Igloo and RTI for giving our men a second chance.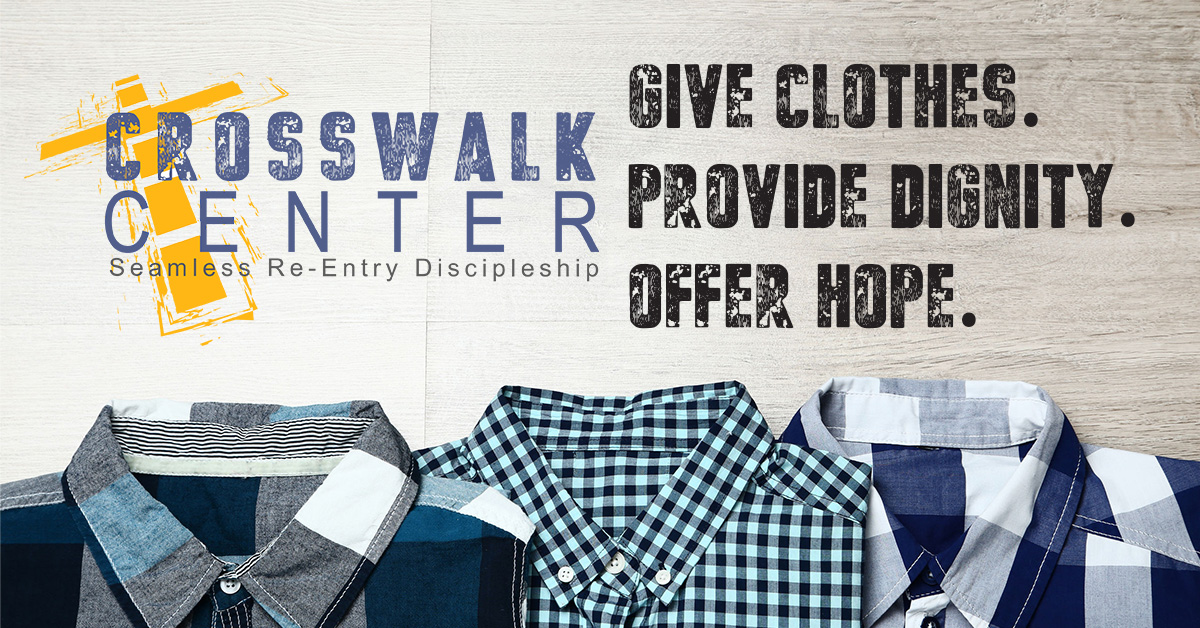 Thank you for participating in Giving Tuesday!
Through your generosity, we were able to raise $4,358 through our Giving Tuesday campaign this year. Your financial donations will help us purchase greatly needed, new clothes for our men to return to work. If you didn't have a chance to participate, there's still time to give clothes, provide dignity, and offer hope. You can find more details here.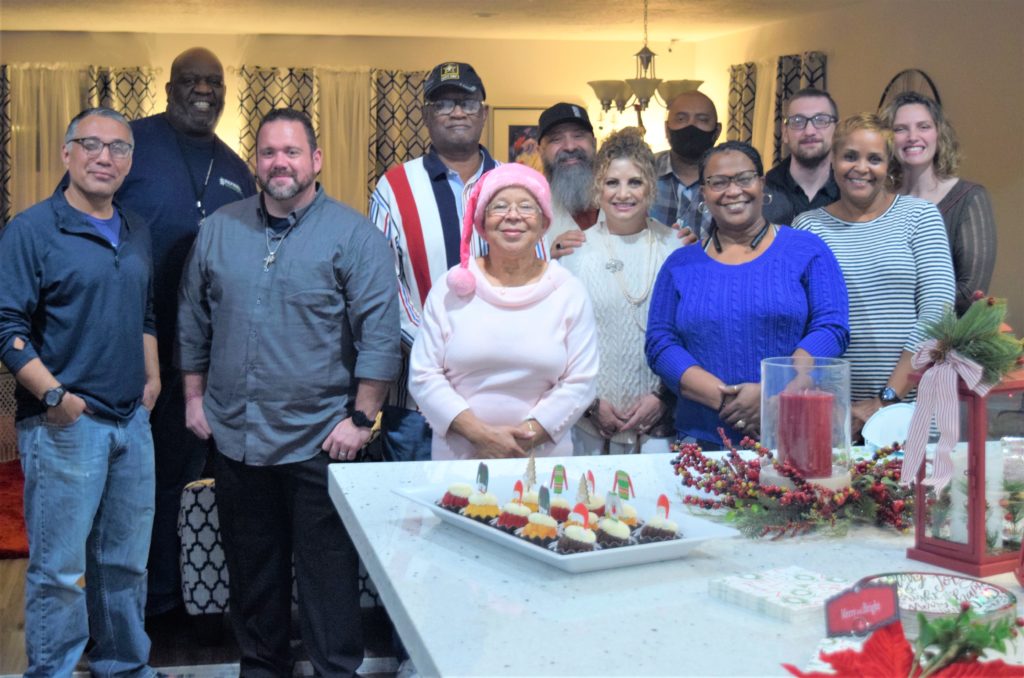 Volunteers enjoy a cup of Christmas cheer
CrossWalk Center staff and our hard-working volunteers recently gathered for some Christmas cheer to celebrate the holidays. Everyone had a jolly time, enjoying food, fun, and fellowship. Thank you for coming and being an essential part of our ministry!
Is God calling you to be a re-entry coach?
CrossWalk Center Re-entry Discipleship Coaches walk with our men from the moment they step outside prison walls and are with them throughout their entire reintegration journey. Those who are called to be coaches become an integral part of our clients' lives as they adapt to life after incarceration. Having a dedicated and focused re-entry discipleship coach offers our clients a holistic experience and a second chance at life.
If you are interested in becoming a coach, please contact Kiwanya Tende, coordinator, volunteer programs and services at kiwanya.tende@crosswalkcenter.org or via phone at 713-237-0880.
CrossWalk Center in the News
Tracy Manes, reporter with the Houston Chronicle, recently interviewed Kathy Vosburg, executive director for CrossWalk Center, about the ministry. You can read the article in its entirety here.
We thank God for our Board of Directors who provide guidance and leadership for the CrossWalk Center staff and clients each and every day:
Fred Robertson
BOD, Chair, Development & Fundraising Chair
Stephen Foster
Vice-Chair and Housing Chair
Graham Horton
Secretary and Chair of Governance & Nominating
Jim Austin
Finance & Admin Chair
Cody Nath
Jimmy Pendley
Re-entry Ministry & TDJC Chair
Jim Lawnin
Jim Stern
Your Generous Giving Impacts Lives. CrossWalk Center re-entry programs and services, and the generosity of faithful givers like you provides returning citizens a second chance, increases public safety, reduces taxpayer costs and prevents individuals from returning to a life in prison. Learn more.
"Blessed are the pure in heart,
for they shall see God."
- The Beatitudes
CrossWalk Center, Inc., is a tax exempt 501(c)(3) charitable organization.